Equipment Installation Checklist & Template
For a field service business equipment installation is essential but is accompanied with many challenges. Wasted time can be one of the biggest problems in a field service business and can lead to a lack of productivity and no accountability in your business.
With the help of a checklist for field service businesses in your workflow, you can help account for any wasted time and refine your processes. In this blog we will delve into all you need to know about acing your equipment checklist.
What is an equipment installation checklist & template?
An equipment installation checklist is a set list of steps that identify requirements for your job and any tools, materials, or technicians that will be required. A checklist will also help with equipment planning and scheduling by identifying any necessary job tasks. An equipment maintenance or installation checklist can be used by service managers, a project manager, maintenance personnel, or a technician.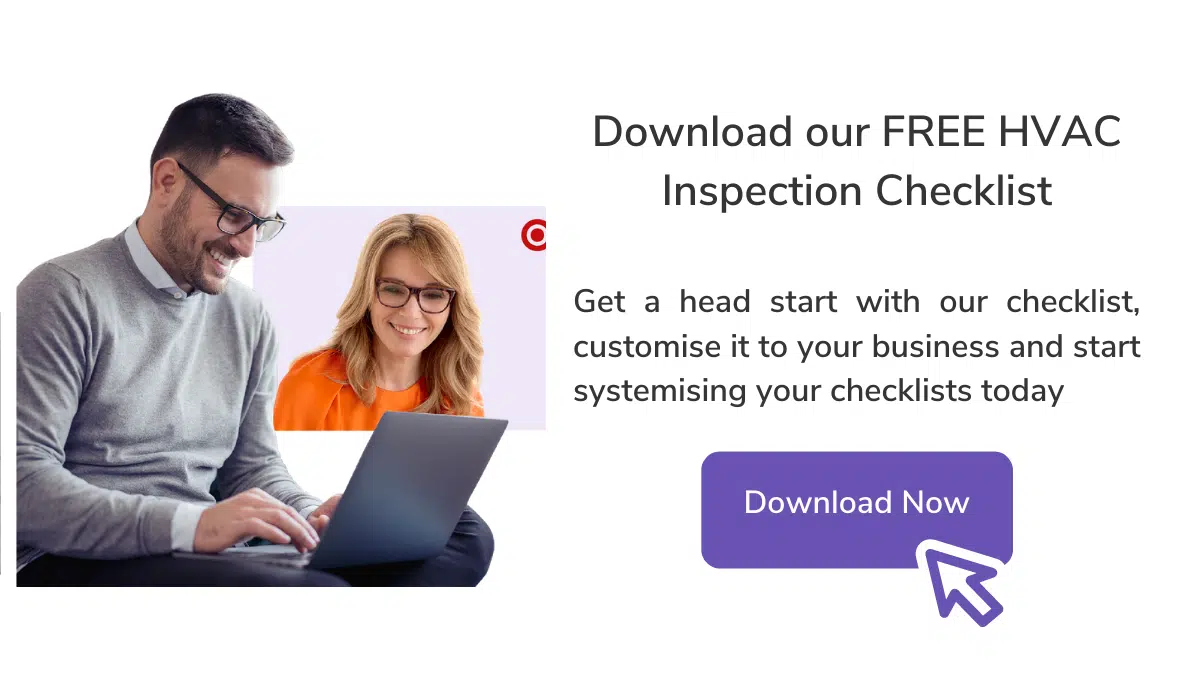 Benefits of using an equipment installation checklist
There are many benefits to using an equipment installation checklist:
More accuracy in your work
Heightened communication
Reduced errors
Boosted efficiency
More accountability
Boosted productivity
What You Should Include In Your Equipment Installation Template
For your installation or preventive maintenance equipment checklist, there are some essential factors you should include in your template:
1. List of equipment installed
One of the first parts of your job management checklist should include a list of equipment and spare parts needed. It's important that your techs have all the information they need before they head out to the site.
For your equipment you should also inspect any new parts that are inspected for damage when you take it out from the packaging from your supplier. Prior to opening, always ensure that the package is sealed with the original seals and there is no external damage. Damage can occur during transport and without checking for damage, you may be installing defective parts or assets.
2. On site tests
Once you have unpacked your assets and parts and ensured that there is no damage, you can begin your tests on site. The type of on site tests that need to be performed for your assets will depend on your type of equipment that you are installing. A typical test could include electrical checks to ensure there are no breaks or frayed cables or wiring.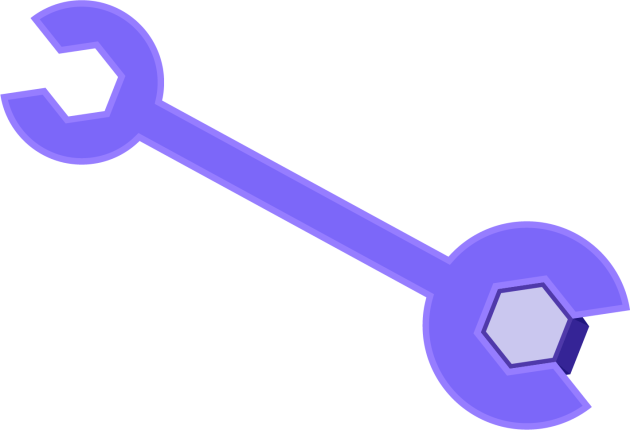 3. Available technicians
You should always select the best and most qualified employees to your job site so it's important that you schedule your jobs to suit their availability.
Route optimization is also vital to ensure that the most important jobs take priority and you can schedule your jobs to minimize travel time and create more productivity in your team! From the office to the job site, you want to streamline your process as much as possible to maximize your efficiency.
4. Check new equipment foundations
Any technicians or operators that are installing new equipment will also need to inspect the equipment foundations especially for larger machinery. Ensure that when your job is completed that your equipment has:
Adequate Ventilation,
Power,
Water Connection,
Electrical Requirements,
Parts,
Floor Reinforcement,
Communication Cables,
Floor Space,
Floor Thickness,
Located In A Dry Place,
Adequate Environmental Conditions,
And Anchorage As Needed.
5. Create timeframe for new equipment installation
Lastly you need to inform your customers and technicians of the estimated delivery of your job. When you notify your team and customers of your timeline you can set realistic expectations and ensure that everyone is on the same page. This also allows for more accurate scheduling for your other jobs.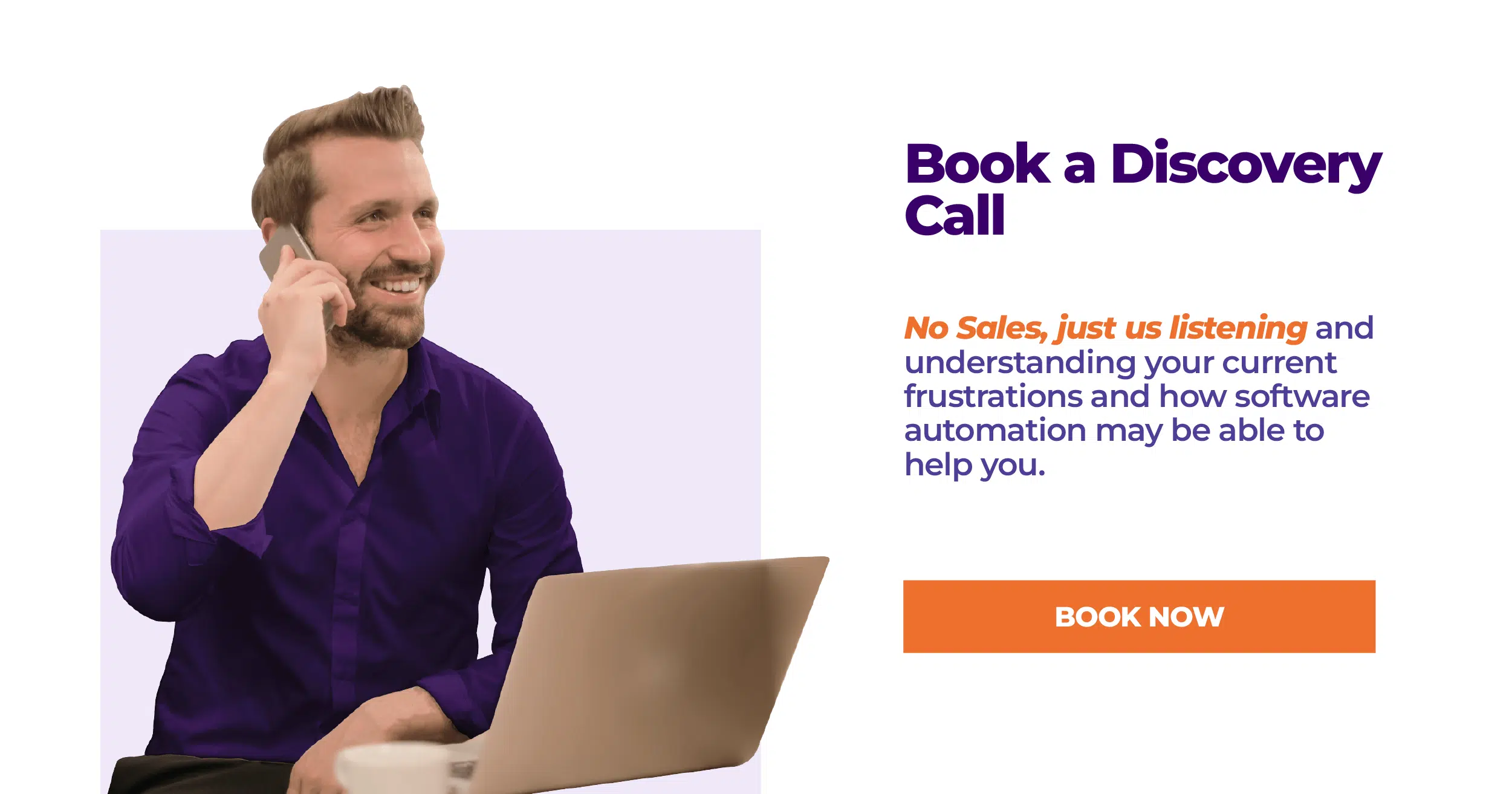 Using a Job Management Platform
With an all-in-one platform you can easily access all your data, ensure your techs are aware of the job requirements, get more feedback on your work, boost customer relationships, and boost the quality of your work. When you can streamline your workflow, you create more opportunities for growth in your business and reduce wasted time.
FieldInsight provides more flexibility so you can create more visibility in your workflow. FieldInsight also allows you to:
Access SWMS and safety management
Job management
Asset management
Preventive maintenance
Schedule with easy drag and drop calendar as well as select recurring maintenance
Invoice and quote jobs
Manage customer history and data
and reduce the amount of time and effort it takes you to run your business on a daily basis!
Our main goal at FieldInsight is to help you cut the wasted time in your business so you can better manage your projects. How much time are you wasting each week?
Book a call below and discuss your needs with one of our product specialists today!
What You Should Do Now
Book a Demo. You'll be in touch with an automation expert who has worked in this space for over 5 years, and knows the optimal workflow to address your needs.
If you'd like access to free articles about managing HVAC workflows, go to our blog.
If you know someone who'd enjoy reading this page, share it with them via email, Linkedin, Twitter, or Facebook.