Construction Business Management Guide for Service Managers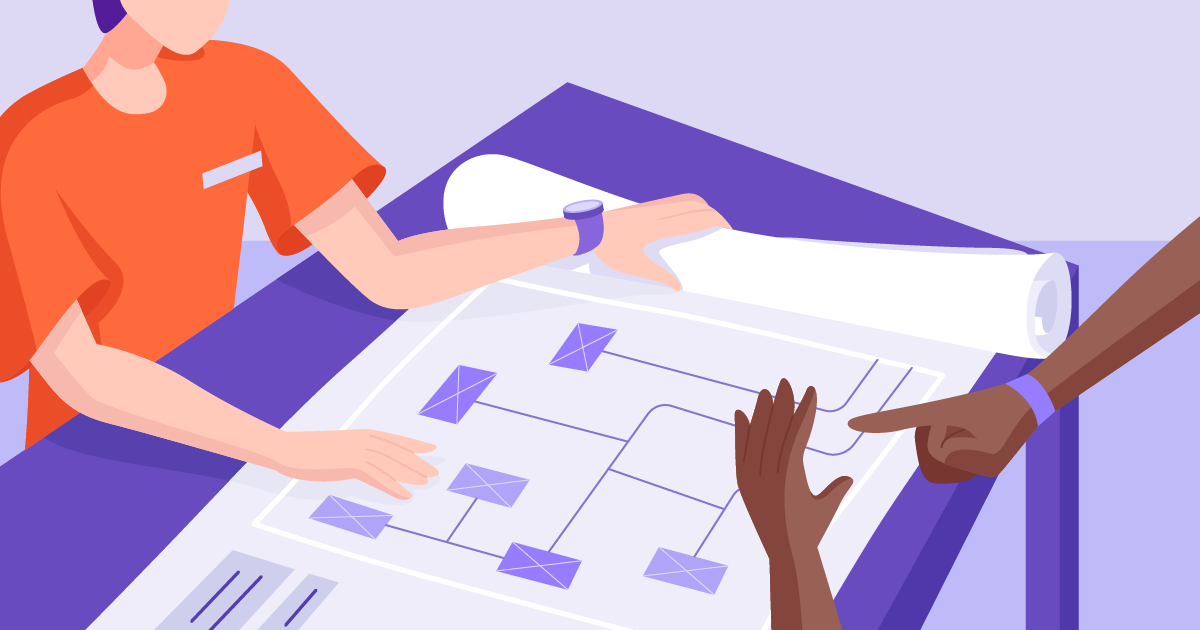 Construction management involves a lot of moving parts and can be hard to manage without the right tools. When it comes to asset management in the construction industry, you need to be able to synchronise your workflow from your risk management to your schedule. This is often more easily said than done and can leave a lot of construction businesses with technical difficulties when things go wrong.
In this guide we will process the steps that you can take to avoid mistakes and maximise productivity in your construction business.
What is Business Management in Construction?
In the construction industry, business management can refer to any stage of management and coordination of the moving parts of your business. This can include maintenance inspections, scheduling subcontractors, insurance policies, safety documents, equipment inventory and communication with customers per each stage of the project. For each construction business, this process will look different and can change from job to job, but there are some essential elements that can be implemented to ensure that this process runs smoothly.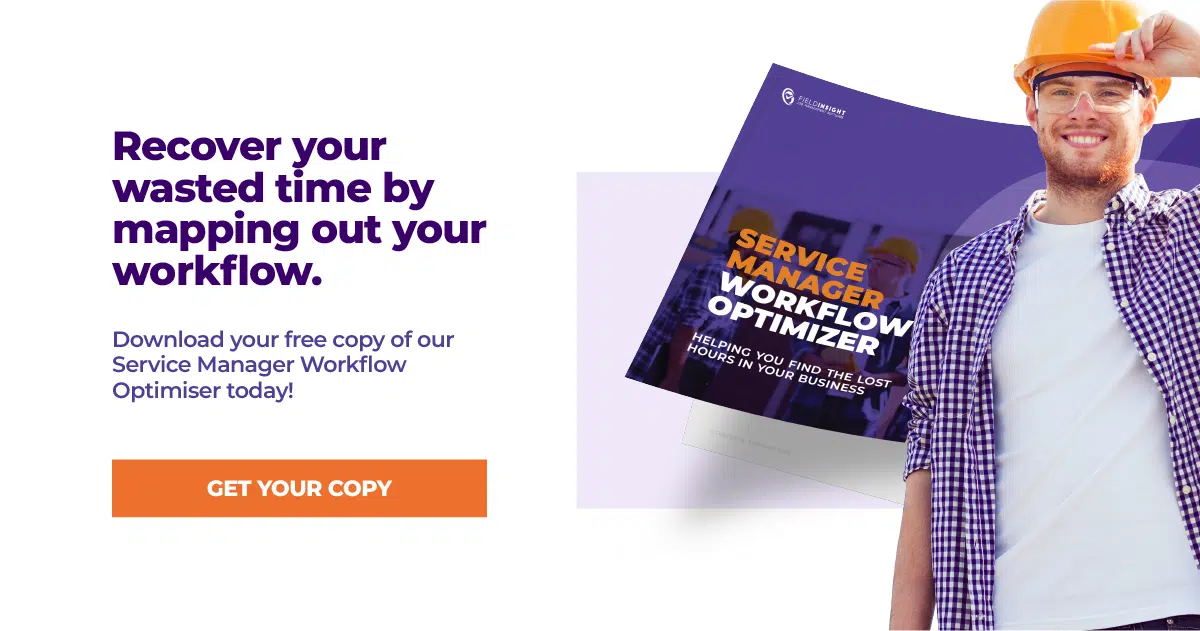 Unique Challenges of Construction Management
From equipment maintenance to the necessary skills needed for a project, there are some unique challenges that construction management presents. Without the right resources, you may struggle with:
1. Lack of systemisation in the construction industry 
As a part of your job management process, you may have a lack of systemisation in your company. In the construction industry as a whole, a lack of technology and systemisation is a widely spread problem.
However, as technology evolves, so does the number of options available to construction businesses. Getting your business involved with a software solution could reduce hours of wasted time and help create more productivity in your workflow.
2. No visibly over construction project progress 
Struggling to see what work is happening on the job site is a quite widespread problem in the construction workforce. Knowing what your team is up to can be hard if you don't have the right practices in place and can create a lot of confusion and miscommunication.
A lack of visibility for a construction project manager typically goes hand in hand with a lack of a systemized business plan. Tools such as automation or real time job tracking can be a great solution for this.
3. Labour problems and lack of training 
Unfortunately, if you are a construction project manager, you would have experienced the lack of available and skilled labour in the industry. There is a demand for more skilled workers across the industry that isn't being met.
For field service businesses, you can help manage the lack of resources by training your current team and using training to build quality knowledge amongst your techs. The lack of workers in the field might not be a problem solved overnight, but you can incentivise the appeal of your jobs by offering more opportunities and money.
4. Hazard and safety management 
As a high-risk industry, there are always safety and hazard concerns when it comes to construction projects. From handling safety equipment, slips-trips-and-falls, to working at heights, there are an abundance of hazards on a building or construction site.
Enforcing work safety is vital to the success of your team but can be hard to monitor when your construction manager isn't on site. For a construction business to be successful in their safety management, you need to have tools such as automated checklists, SWMS and JSAs. Help ensure that your team is keeping safe, so you don't have worker's compensation or invalid insurance policies hanging over your head.
Top Principles in Construction Business Management
We know there are many unique challenges for a construction manager, from work orders to managing contracts, but what are the key principles that your business should be focusing on to find success?
1. Your team are your assets 
Without your team, your business would be left in the lurch. Maintenance goals for technicians are vital for success for a construction business. There should always be a balanced give and take when it comes to your employees, you should expect respect, hard work and honesty from your team, just as they should expect respect, understanding and appreciation from you.
2. Long term cash flow is vital 
You can't move forward in your business if you don't have a good cash flow. For any construction project, you want to see positive cash flow so you can expand and grow your business in addition to improving your team and having the ability to overcome the unique challenges of the construction industry.
3. Automation to boost efficiency 
Contractors, schedulers, and admin staff all rely on having an on-time schedule to be productive. Without the right practices in place, you can develop issues in your workflow that lead to a death of productivity and efficiency. One of the best ways to combat this problem in all stages of your projects, is with an automated solution.
With automation, you can easily manage any department in your business just with a few clicks, gaining visibility and insight into your own workflow.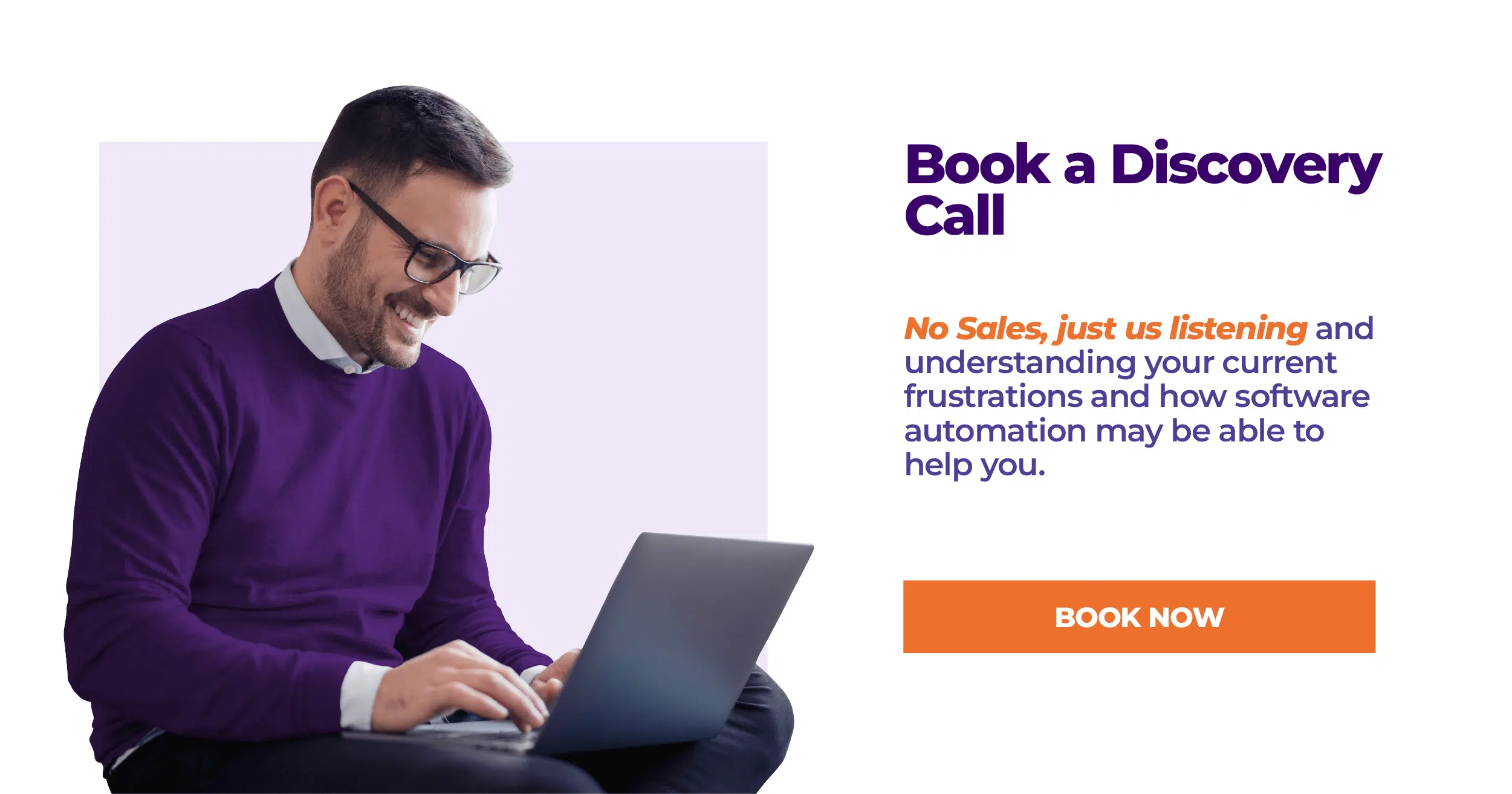 4. Define your workflow 
For many construction companies, they might find themselves lost when it comes to the intricate management of their workflow. Do you know what your workflow is?
What are the stages of your business that allow you to move from defect management, to communicate with the owners of the job site? How does your team deal with problems when they arise?
Start by defining your workflow and assigning clear roles to all your contractors, and employees. By better understanding your own workflow you will find that you can easily identify and manage day to day challenges.
Why Should You Consider Using a Software
It can be difficult for construction business management to overcome the challenges of the industry. That's why using a tool such as a construction management software can save your construction business time, effort, and money.
With Job Management Software you can easily monitor the cost of a job, your schedule, equipment checklist, safety documentation and more, just from a few clicks on your mobile or tablet. Whether in the field or in the office, you can bring more organisation to your team with an automated software solution like FieldInsight.
What You Should Do Now
Book a Demo. You'll be in touch with an automation expert who has worked in this space for over 5 years, and knows the optimal workflow to address your needs.
If you'd like access to free articles about managing HVAC workflows, go to our blog.
If you know someone who'd enjoy reading this page, share it with them via email, Linkedin, Twitter, or Facebook.