Commercial Building Inspection Checklist (2023 Updated)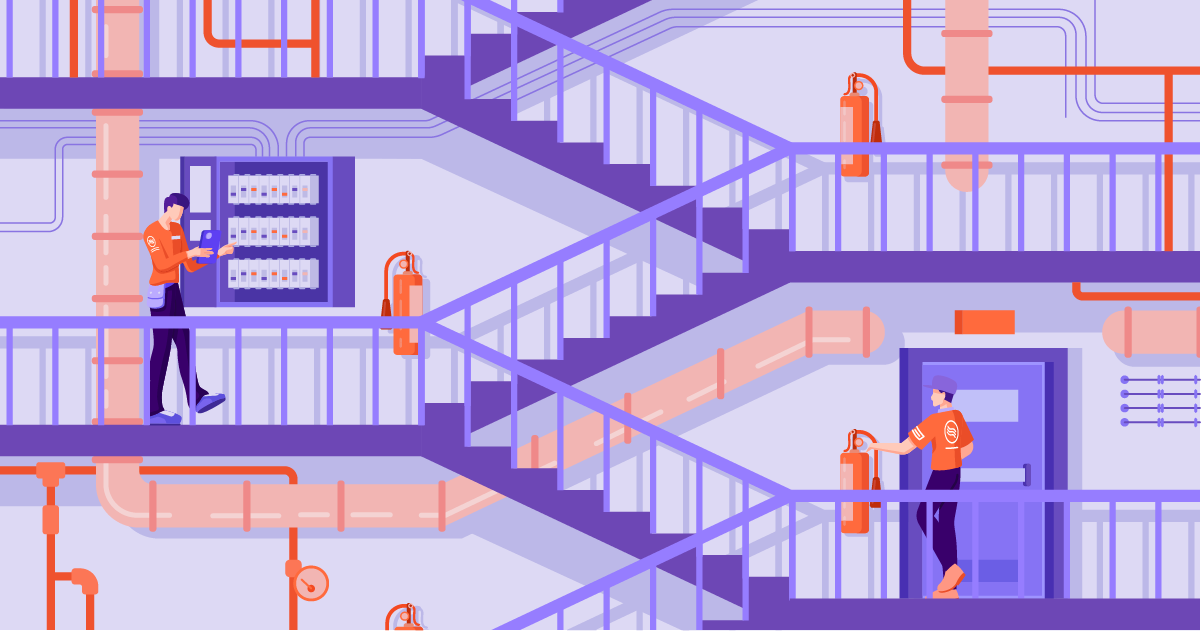 Commercial building inspections are important in the construction and real estate world. However, they are not always as straightforward as they sound. Commercial inspection services can include a lot of details and without the right system, it can become frustrating and overwhelming to manage.
When you have the right Maintenance/Inspection Checklist in place, you can make your life a whole lot easier. In this guide we will run through all you need to know about commercial building inspection checklists.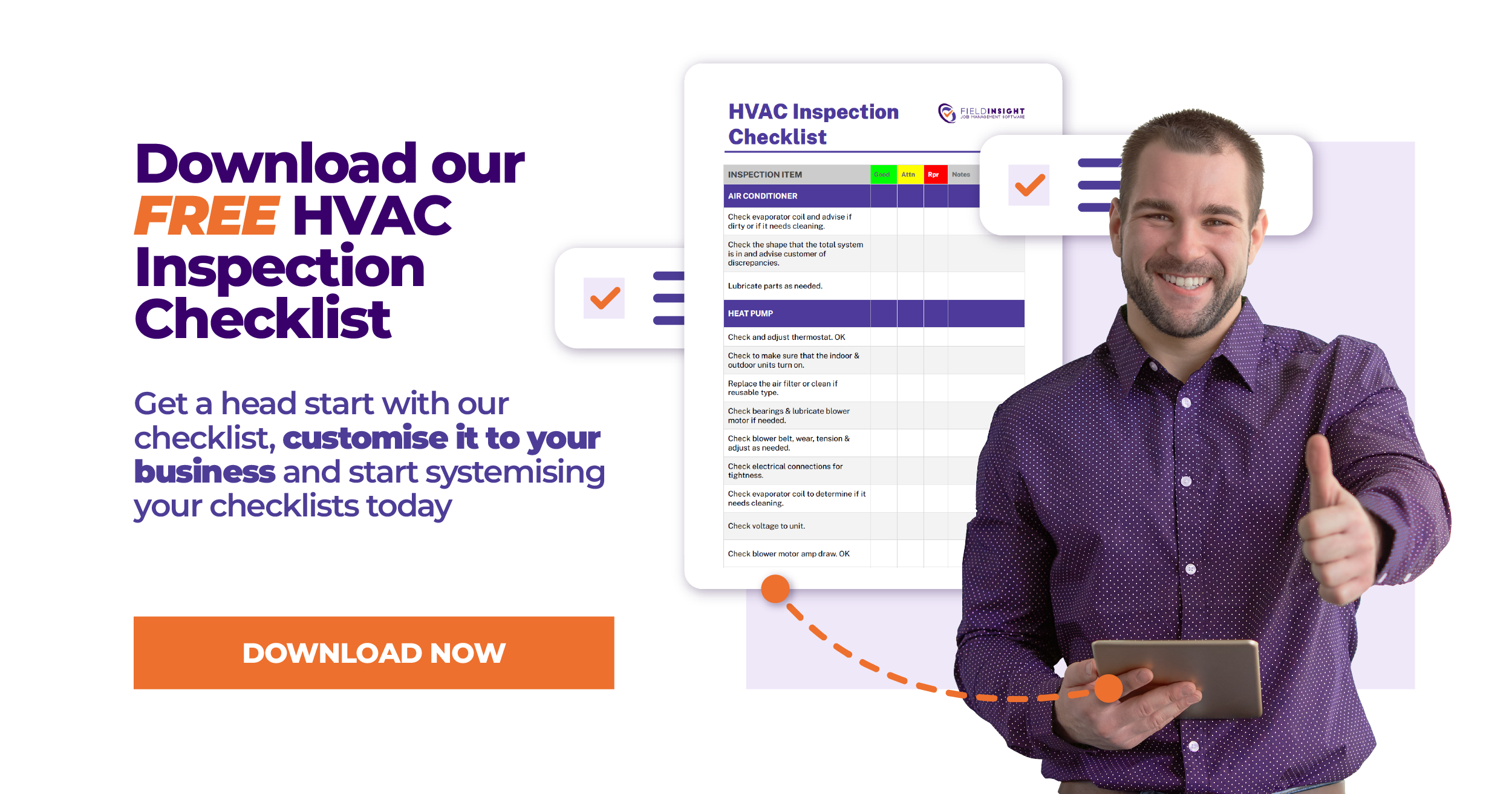 What are Commercial Building Inspections?
A commercial building inspection checklist is created to achieve consistency in your work and help reduce the space for errors. A commercial inspection checklist details the process of monitoring a property's current condition. In doing an inspection of commercial properties you will be able to determine factors such as fire safety, electrical systems, HVAC (ventilation systems and air conditioning), evacuation plans and more. In order to create a commercial inspection maintenance plan, you will need to obtain maintenance records to ensure everything is up to code.
For commercial inspections, some examples of property that can be inspected include; office buildings, retail shops, hotels, malls, warehouses, cafes/restaurants, medical offices, manufacturing buildings and apartments.
5 Tasks You Should Include In Your Inspection Checklist For Commercial Buildings
For commercial equipment and facility maintenance you will find some key areas that every inspection will cover. Here are the top five things you should consider when it comes to creating your commercial building inspection checklist:
1. Fire Systems and Emergency Plans
For your commercial inspection, you will find a fire safety check will always be high on the list. For fire protection and safety equipment, you will need to include factors such as exit signs, smoke alarm tests, sprinkler systems and evacuation plans for your inspection report. In the fire protection industry, there will be local laws and regulations that you will need to adhere to in your fire inspection checklist for your building.
2. HVAC, Plumbing and Electrical Systems
Your three key systems will also need to be included in your building inspection checklist, these include; HVAC, plumbing and electrical. For commercial property, the inner workings of your building such as these systems are just as important to inspect as the foundations of the property.
For your electrical building checklist you should include steps such as tag and test equipment, check for dark areas, check for missing bulbs and inspect for faulty wiring. For HVAC systems you should check if air conditioners meet the required standards and ensure that there are no contaminants such as dust being dispersed. For your plumbing, you should check for water pressure, leaking taps and correct drainage.
If you find that these systems do not meet the expected requirements, further action will need to be taken.
3. Exterior of the Building
The exterior of your building can be just as vital to inspect as the inside of your property. Depending on your facility, this section of your checklist could include inspection of a parking lot, gardens, pathways or general landscaping.
Other important factors to consider on your commercial property include the roof, gutters and downpipe. These should be checked for leaks, rust or corrosion.
You should also inspect your foundations and walls for signs of weakness such as cracks and keep an eye out for rot, rust or leaks.
4. Interior of the Building
The interior of your property inspection will include checking exits for ease of use and inspection corridors for hazards. Inspecting the interiors of your building will help establish that your property meets the local requirements and restrictions.
Other factors that you will need to include are windows and walls. For this you will need to ensure there are no cracks and your windows are sealed and have the correct security measures in place. In addition you will also need to inspect for signs or leaks, damp patches, mould or stains.
As a part of your internal inspection checklist, you will need to inspect the storage of any hazardous materials on site (if applicable), and ensure any machinery or equipment has been tested.
5. Documentation and Maintenance History
The last essential item that every commercial building inspection checklist will need, is a thorough documentation and maintenance history records. For your building maintenance documentation, you will need to include:
Floor plans
Surveys
Construction permits
Appraisals
Certificates of occupancy
Zoning requirements
And a final property condition report
The Importance Of Commercial Building Inspection
A commercial building inspection is vital to ensure that you are meeting the codes and regulations of your local area. You will also find that regular building inspections help to keep maintenance costs to a minimum. Regular preventive maintenance can help ensure that all your equipment and building structures are up to scratch.
You will fail an inspection if your property does not meet the minimum requirements for your inspection. This could be due to factors for example such as broken equipment, cracks in your foundations or a lack of an evacuation plan.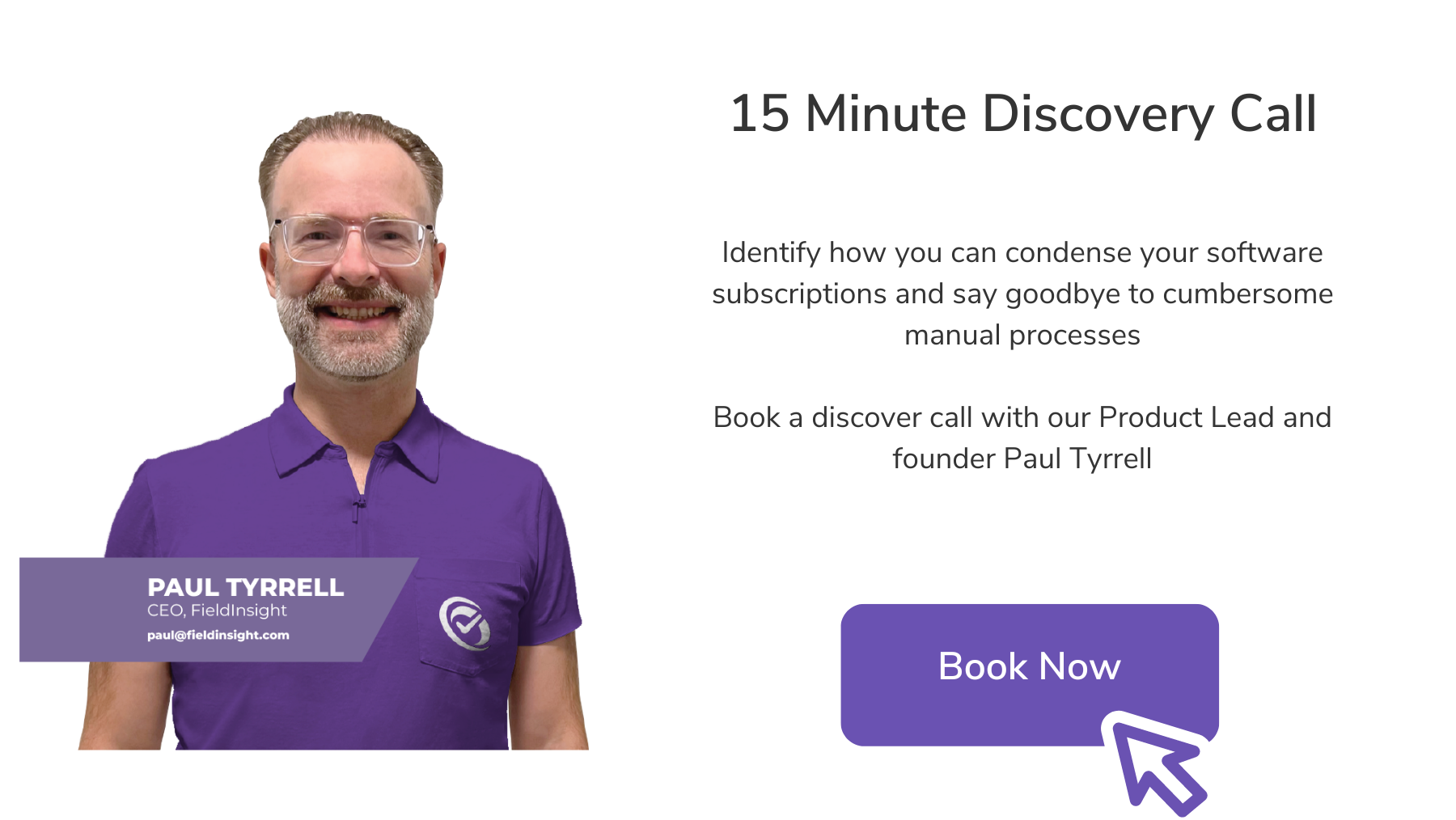 Key takeaways
A commercial inspection building checklist is vital to ensure that your property meets the right criteria. For your building maintenance, a checklist is helpful in structuring your inspection and reducing your chance of making mistakes or missing a vital step.
When it comes to finding the right system for your building inspections, automation software can do the heavy lifting for you.
FieldInsight is a software solution that has roots in the five key areas of automation – CRM (Customer Relationship Management), Quoting, Office, Field and Accounts. When you have a software like FieldInsight in place, you will find that you have:
Updated real time information
Less paper usage
Easy shareable access for all your team
Up to date compliance
Accurate data
Efficient systems
Consistent workflow
Get started today and book a FREE demo with no obligations.
What You Should Do Now
Book a Demo. You'll be in touch with an automation expert who has worked in this space for over 5 years, and knows the optimal workflow to address your needs.
If you'd like access to free articles about managing HVAC workflows, go to our blog.
If you know someone who'd enjoy reading this page, share it with them via email, Linkedin, Twitter, or Facebook.