Top FieldInsight Features for November
Are you looking for a field service software? Or do you already have one? Each month we like to wrap up our best feature improvements to show you what we've been up to. From asset management to scheduling, we have been working on enhancing our software to ensure that you get the most from your experience.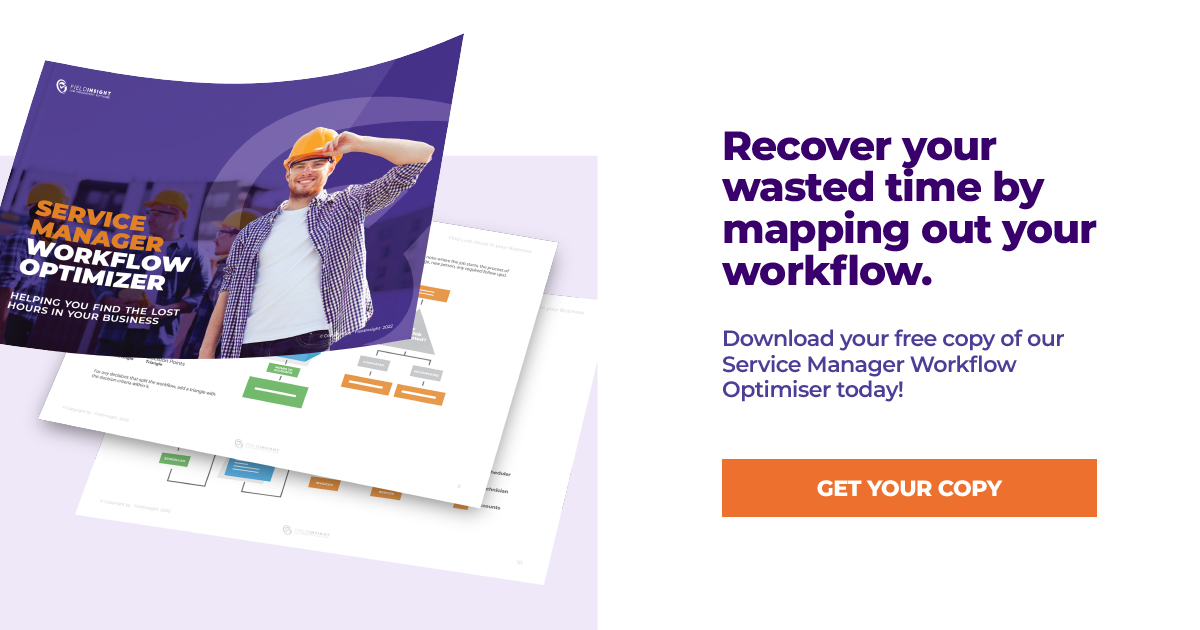 Whether you are frustrated with your team running in opposite directions, tired of double (or triple) data entry, or annoyed with the amount of wasted time that consumes your daily operations, we can help you! 
Here are our top 10 feature software enhancements and updates for November 2022: 
1. Complete an asset test multiple times on same asset
This feature allows you to complete the same asset test multiple times for the same asset, this prevents you having to create multiple assets to complete your testing. A typical use case for this feature would be for assets such as smoke alarms. If you have 5 smoke alarms, you can now complete the test 5 times, one for each asset without the double data entry. Get on top of your asset and defect management today. 
2. Quick task creation from the task page
We are always looking to save you time with job management in FieldInsight! Now you can save even more time with the new Quick Task Creation. If you are on the 'Job Tasks', 'My Tasks', or 'Project Tasks' pages you can simply click the + Task hyperlink to create your new task. This link will take you straight to the Task Creation Form.
3. Scheduler page dropdown option
Easy technician allocation to jobs! This major enhancement allows a Scheduler to select single or multiple groups from the scheduler calendar page for who they want to send a notification to, and who they will schedule projects to from this page. With this update Scheduler can also drag and drop technicians to a job on the calendar. This feature can be used no matter what view your calendar is in.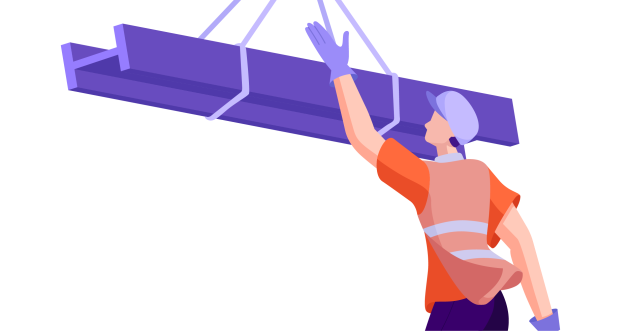 4. Display auto comments when someone updates a task
This update allows you to see when someone updates a task type or task status. This feature enhancement helps you track who has been editing and working on the task to ensure everyone is on the same page. This is displayed in the comments section below your task.
You can now also see who has left a reaction on a comment by hovering your mouse over it.
5. Asset test default priority results
This is another enhanced feature to save your techs some time! When you are completing test grid answers in the field and don't have time to edit each defect and re-enter the defect priority, you can set the defect property based on the asset grid answer.
6. New text area for asset tests
Updated feature to allow a new text area for assets that are similar. This update is only for scheduler use and allows you to have a short description of what the assets specific use is. This is called the 'description' area under the name of the asset test. Example use 'This test is for once a month services for contracted businesses'. This allows your team to have more clarity over what needs to be completed.
7. Task and project task page dropdown options
This is a small update to the dropdown menu on the task and project task pages. The dropdown options have been changed from 'done only' and 'task only' to 'yes' and 'no'. This is just a small update to add more clarity to your workflow.
8. Allow techs to edit unhidden asset test items
Now your technicians can edit and see the pre-set test items on the assets (unless the settings select to hide this). This is useful for technicians who need to see the quantity or codes of the products used. Previously the items were loaded only when the test was set to complete. This update gives your techs more visibility.
9. Import option added for product and service items
You can now select an option to import an inventory list into a quote. This will allow you to import as an inventory list. You can find this by going into your job and selecting the 'Quote' sub-menu. Now you can quickly import your inventory list and save more time!
Interested in learning more about inventory management? Read our 6 Top HVAC Inventory Management Tips & Secrets.  
10. New column added to display statuses on task page
On the task page there is now an enhancement to show the status of each item such as 'due', 'in progress', or 'completed'. This is another feature to add more visibility and help your team see what stages your tasks are in.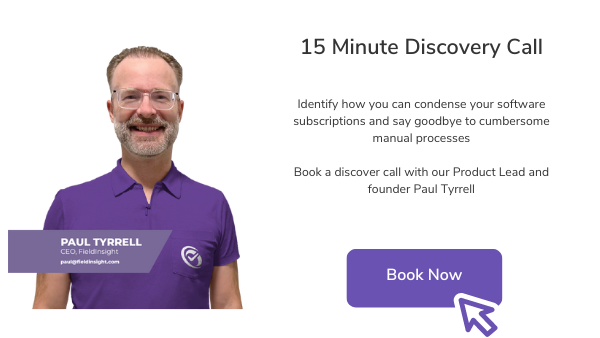 The only all-in-one platform you need
If you are frustrated with double data entry, lost paperwork, or even too many subscriptions, there is a solution! FieldInsight's all-in-one platform allows you to gain control over your business again and start moving forward to reach your business goals and grow your team. 
With seamless integration options, a huge reduction in wasted time, and more visibility over your daily operations, can you afford not to try FieldInsight? 
To book a demo, see the link below. We'd love to chat with you and discuss your needs to see if FieldInsight would be a good fit for your business. 
Already using FieldInsight? Great! If you need help with booking a workflow review session or discussing new features with our team you can easily get in touch with us! Simply click the chat icon in the bottom right corner. 
What You Should Do Now
Book a Demo. You'll be in touch with an automation expert who has worked in this space for over 5 years, and knows the optimal workflow to address your needs.
If you'd like access to free articles about managing HVAC workflows, go to our blog.
If you know someone who'd enjoy reading this page, share it with them via email, Linkedin, Twitter, or Facebook.