Pricing
FieldInsight is designed to make your life easier, we have the most flexible product and pricing to empower you and your HVAC team.
Pricing
'Competitive Price on Application'
is plan/feature based
per month/per user
OfficeINSIGHT
Live Scheduling
Recurring Jobs
Call Backs
Multi Visits
Android
Apple
Onboarding
price on application – after demo
Workflow & Automation mapping
Configuration of Account
Training via video/screen share
Customer/File uploads
Integration set-up
Additional training, configuration or workflow automation available on request and charged per hour.
FieldINSIGHT
SMS & Email Notifications
Reminders
Job History
Photos
Signatures
Checklists
13c per SMS part (Optional)
Prices exclude GST in Australia
Scaled pricing at volume*
Supercharge your software automation
Modules
SalesINSIGHT
Invoicing
Quoting
Purchase Orders
Inventory
Service Reports
ProjectINSIGHT
Project Management
P&L Performance Reports
Project Cost Breakdown
Multi Site
SafetyINSIGHT
SWMS Builder
SWMS Forms
Purchase Orders
Inventory
Service Reports
AssetINSIGHT
Asset Management
Build your Test Templates
Asset Test PDF Reports
Asset Photos in PDF Report
P.M.INSIGHT
Preventative Maintenance
Build out your Contracts per site
Schedule the jobs
Manage all plans via the Mobile App
Unit MGMT
Unit Management
Manage equipment for dry or wet hire
Schedule equipment with Technicians
Planned Maintenance
Onboarding
Workflow Map™
File uploads (Asset, Customer, Inventory)
Accounting Integration
General Template Configuration (Invoice, Quote, Reports)
Specialist workflows/ templates (SWMS, Asset Testing, Checklists, Asset Test Reports etc)
Configuration sessions (via screen share)
Weekly Training sessions to up skill you and your team
Add Trackers to Your Vehicles or Machinery
GPS vehicle tracker, POA upfront tracker purchase, POA per month subscription
Add a real time vehicle tracker to save time and money, allocate jobs to the closest technician and get live updates of where everyone is.
Track your vehicles 24/7
Updates every 500m traveled or 15min
Plan your routes
You buy each tracker outright then pay monthly fixed price (inc Usage/SIM)
Installation not included
Please note that GPS tracking is generally only available to Australian customers. Please contact us to discsuss options for other countries.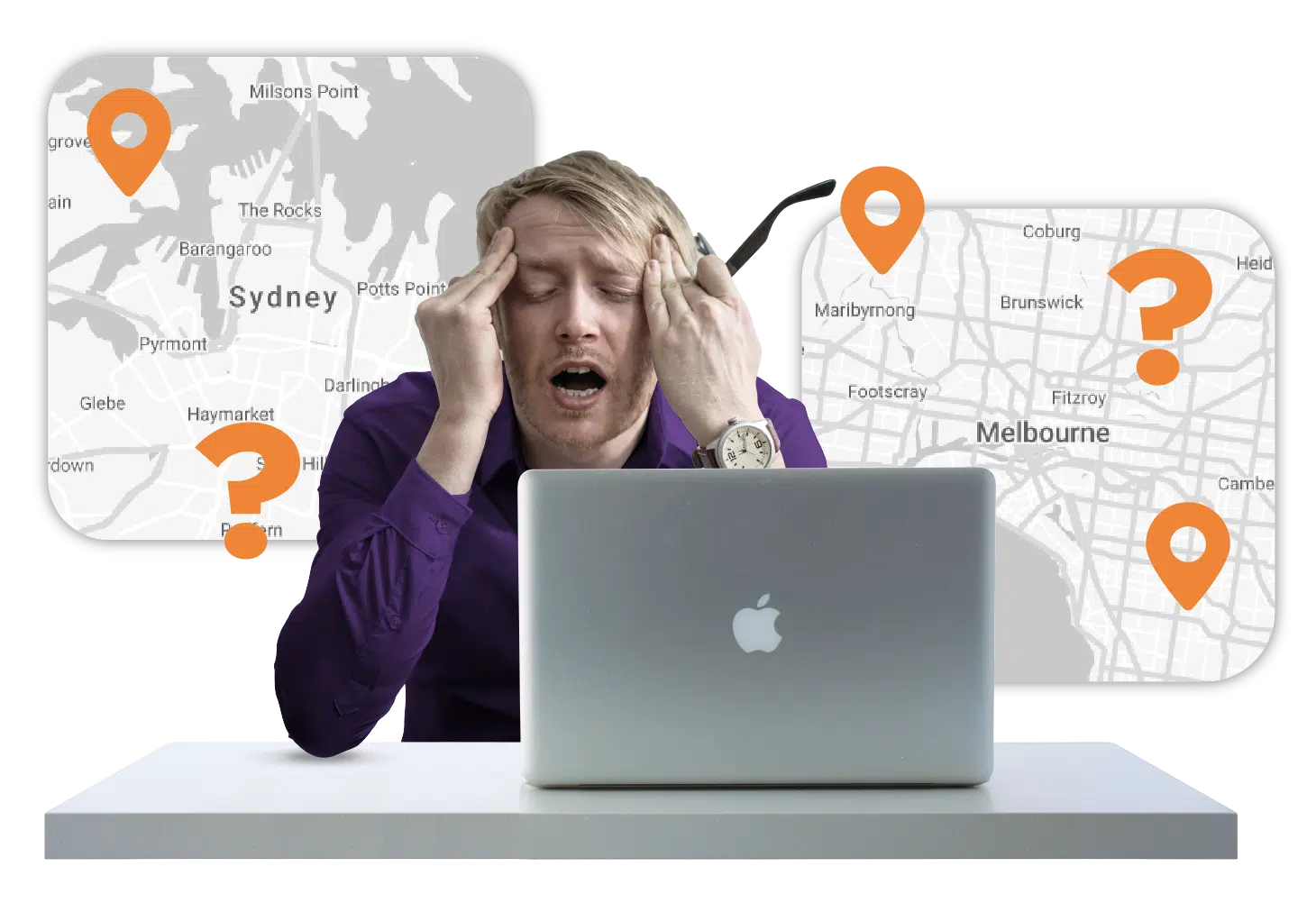 Connecting Your Tools
Seamless Integrations for Quote Management
Xero

Quickbooks

QuotientApp

eWay

myob

MailChimp

Reckon

Email

API
Common Questions
Do you have a setup cost?
Yes there is a one off setup cost which will be individually quoted based on your needs. Quoted after Demo
What is a User?
Admin, Office, Accounts and Technicians who access the system.
How do you price your plans?
Plans are based on core feature set and number of users across bands. Addon's increase base price by number of users. Details of price on application after the demo.
What payment methods do you accept?
Visa, MasterCard for ongoing monthly subscriptions.
Do you have job limits?
No, there is no maximum number of jobs per month.
Do you restrict features with a free trial?
Do you offer yearly plans?
If you pay for a year upfront (optional) you are eligible for a 10% discount.
Anything special for educational institutions?
Yes! We offer a 50% discount for TAFE. Simply contact us with proof of Education Status.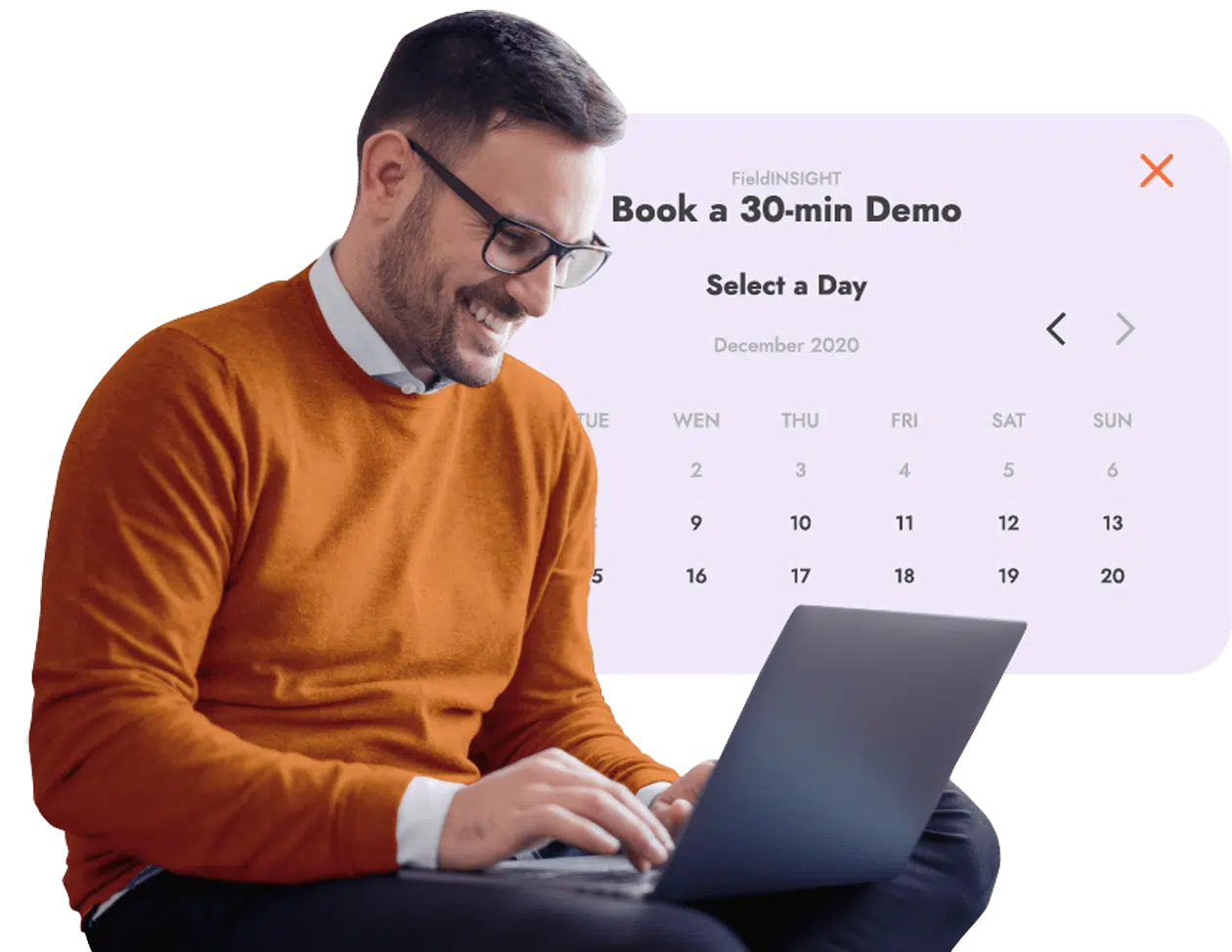 Ready for a Change?
Contact FieldInsight Today!
If you're interested in streamlined end to end job management, service management, asset management, project management, book a FREE consultation with us today to take your commercial HVAC business to the next level!
Get Started