Book a Demo
Click on a time and date that suits you on the calendar for a demo with one of our sales specialists.
Get started today and see what you can achieve with FieldInsight. We look forward to hearing from you!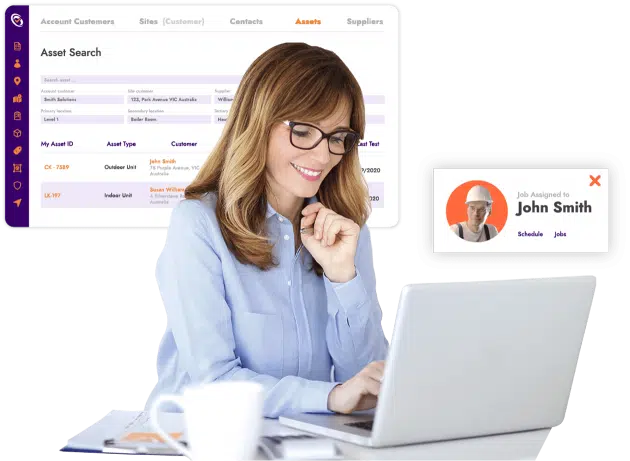 Apply for a 30-minute Demo
Trouble finding a spot?
If you cant find a spot or want a special time outside shown availability we would be happy to review, please leave your details and requested time on the Contact Us page and we will get in touch and open up a spot for you.  Contact Us
What our Customers Are Saying

Commercial HVAC
"We are a large commercial HVAC business and we had information all over the place, and many systems running. The existing software just wasn't growing with us, and moving to FieldInsight has made our life run so much more smoothly. It's been a great decision."

Mechanical Electrical
"After trying other Job Software, with years of frustration, I met with Paul from FieldInsight and achieved real value in less than 2 months. It was the best investment we've made this year."

Emergency Plumbing
"We were losing money even though we had more work, we just couldn't see where the money was going. Within two weeks of implementing Invoicing with Inventory and recording Timesheets we could sharpen our systems and now making a solid profit."