Top FieldInsight Features for December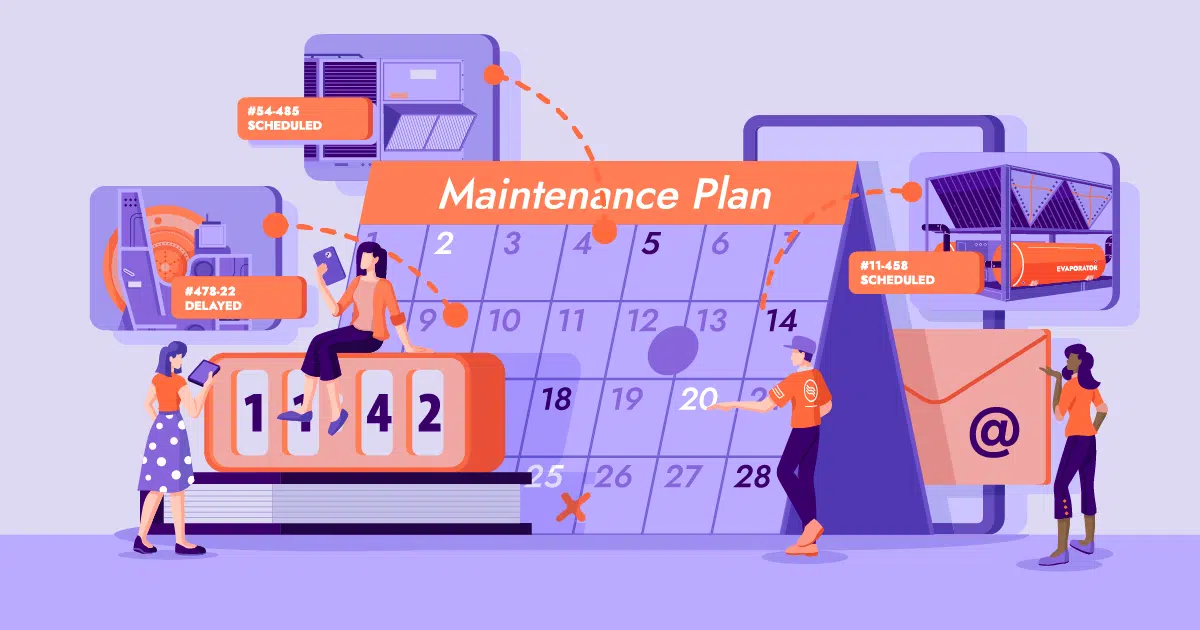 For those looking to invest in a job management software, or those wanting to take the next step in their business, at FieldInsight we like to wrap up our top features every month to ensure our customers get the most out of their experience. We are constantly looking to improve your experience with feature updates and we are always enhancing our platform. 
Whether you are already a part of our FieldInsight family or looking for your new field service software, here is our wrap up of our top features of December 2022: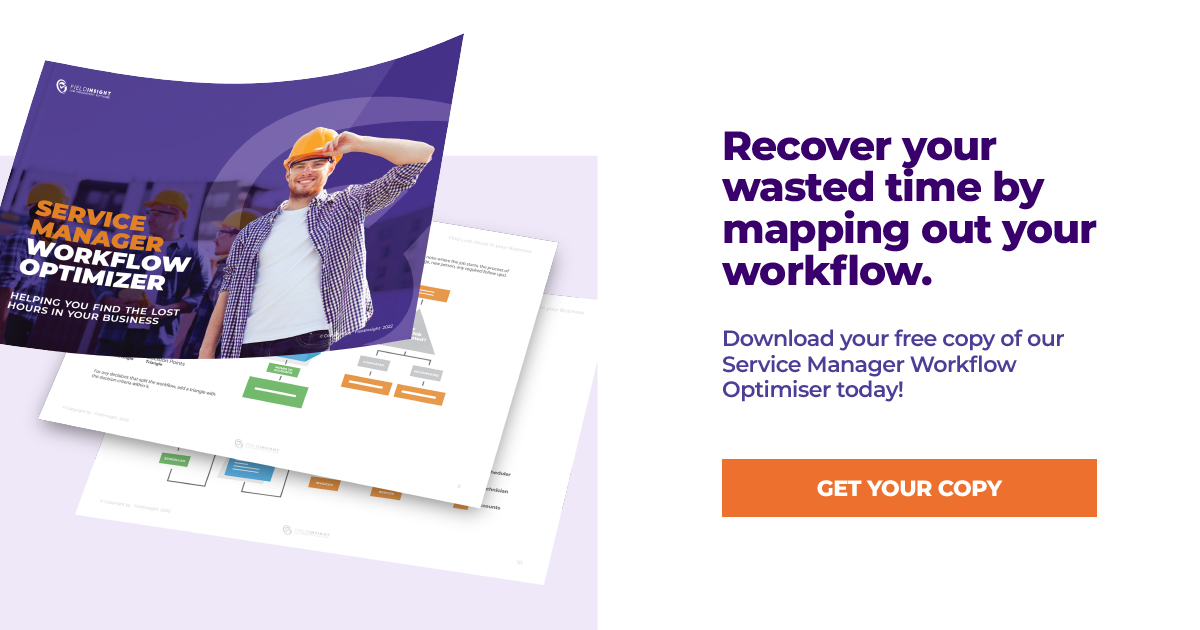 1. Project job filters
This update allows Schedulers to be able to quickly filter Jobs based on these filters without the need to go to other pages since they usually use the Project Page view.
2. Hide/show ability on project timesheet
For more convenience and visibility we have added a hide and show ability to the project timesheet page in the timesheet column. This allows you to section what you see on the page for relevance.
3. Technician availability
Looking to configure your technician's available days? You can now quickly add the days a technician is available or unavailable from the roster. This ensures that you have less clicks and can efficiently complete your technician's availability.
4. New filters
Now on the staff page there are additional filters you can use. This change includes; Discipline (only when system field JOB_DISCIPLINES is enabled) and subcontractor (dropdown: Yes/No). You will now be able to see the different colours in the technician column based on discipline.
5. Project type column
This update to the sales performance workflow allows you to add a project type in a new column. This is now added after the project name.
6. Job discipline section
Previously there was no separation between technician disciplines and unit disciplines on the job's page. Now with this new update there is a separate table for both Technicians Discipline and Units Discipline to reduce any confusion and help you determine the right tech for the job.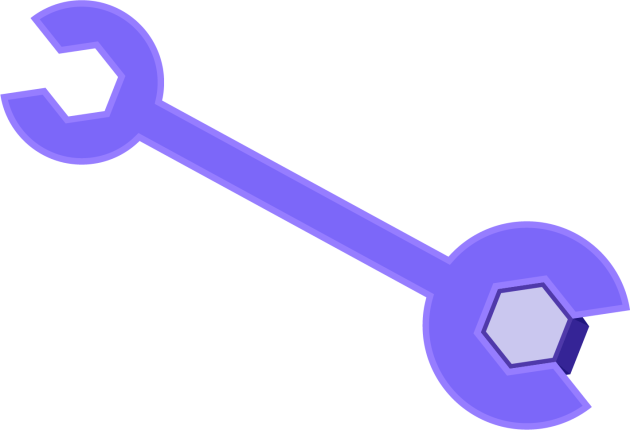 7. Improved usability of the Maintenance contract page
This feature update reduces the amount of time and clicks spent to show your customer's assets. If you are on the maintenance contracts page you can now click the show assets button and this takes you to the asset list page. Get on top of your asset and defect management today. 
8. Labour calculator
This new system field setting when turned on allows you to show four new columns in the inventory table on the document page. This automatically calculates the qty as number of workers x estimated hours per day x work duration in days. This automated feature helps you save time and reduce the amount of double data entry and calculation in your workflow.
9. Moving the job card with drag and drop
Now you have the ability to DRAG and DROP a job, on the project scheduling screen, to move it to a different day. This allows you to easily drag and drop the job card from one date to another on a project.
10. New inventory types
We are always looking to increase your visibility over your tasks, especially with this new feature. With this update there are new inventory types to filter service codes on the staff page by these new types; equipment and subcontractor.
11. Hover function for template name
It's not easy to tell which template is the selected one if it's not highlighted in the drop down but the name is too long to see enough distinguishing characters in the selected template form control. Now you can simply hover over the template name to view the full name.
12. Linked job PPM tests to contract
Previously when a Scheduler wants to open a Job and click on the PPM Tab you will see the PPM tab display all of the planned tests for this specific Job. Now with this update the Scheduler has a quick hypertext that links the Asset Planned tests showing on this page to its related Maintenance Contract. To access the Maintenance Contract page, navigate to Assets Menu > Maintenance Contract and each PPM has a contract set inside this page.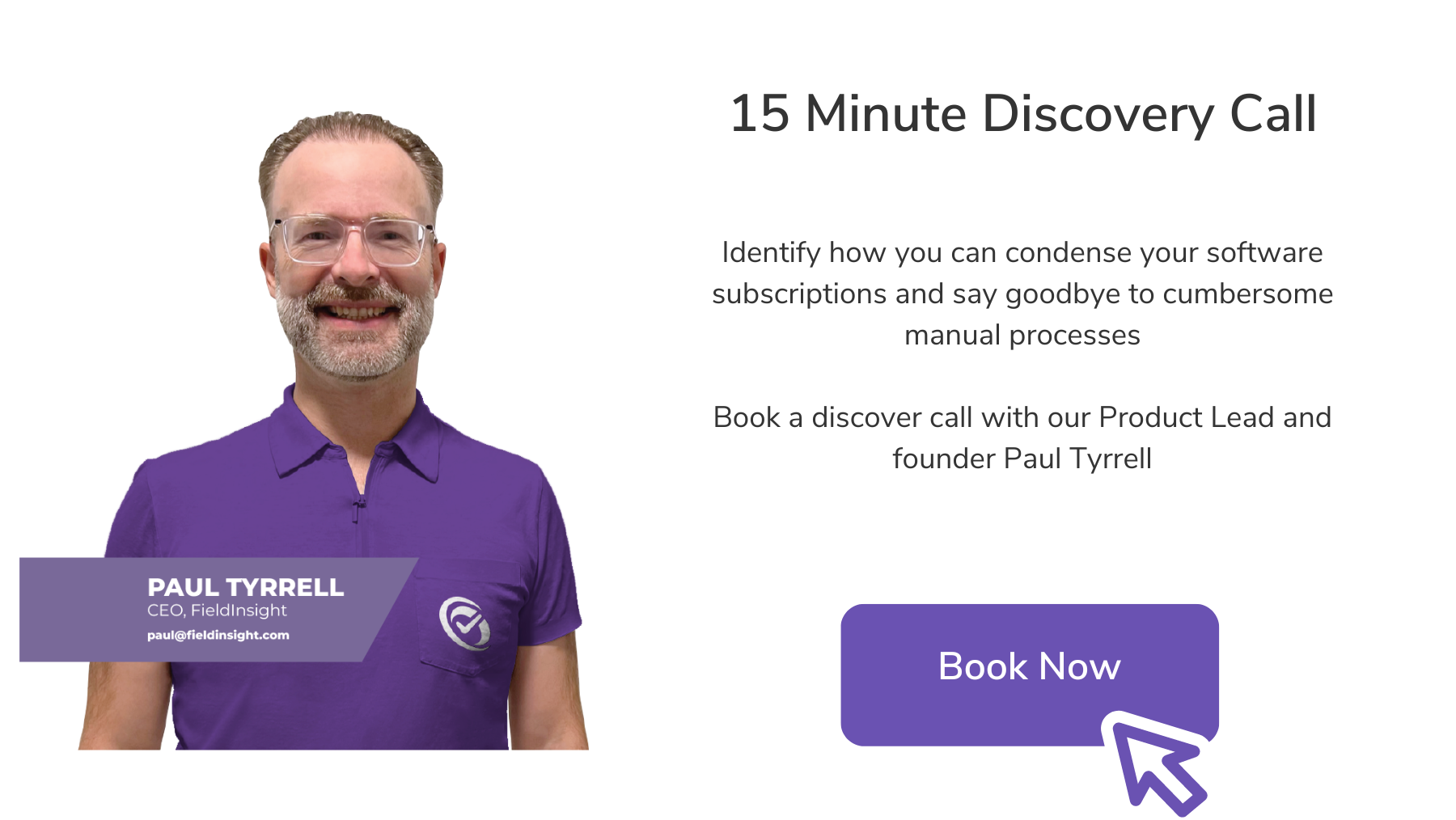 Why choose FieldInsight as your all-in-one platform?
With FieldInsight we are more than just a software, we are an all-in-one end-to-end system that helps field service businesses save time and boost their productivity. Whether you are looking to recover wasted time, reduce double data entry, or improve your schedluing, FieldInsight is the only platform you need. 
With seamless integration options, a huge reduction in wasted time, and more visibility over your daily operations, can you afford not to try FieldInsight? 
To book a demo, see the link below. We'd love to chat with you and discuss your needs to see if FieldInsight would be a good fit for your business. 
Already using FieldInsight? Great! If you need help with booking a workflow review session or discussing new features with our team you can easily get in touch with us! Simply click the chat icon in the bottom right corner.
What You Should Do Now
Book a Demo. You'll be in touch with an automation expert who has worked in this space for over 5 years, and knows the optimal workflow to address your needs.
If you'd like access to free articles about managing HVAC workflows, go to our blog.
If you know someone who'd enjoy reading this page, share it with them via email, Linkedin, Twitter, or Facebook.