Asset Management Software
Get better visibility of your Customer's Assets that you test or service with #1 Asset Management Software Book a demo today and find out first hand how asset tracking software can help you.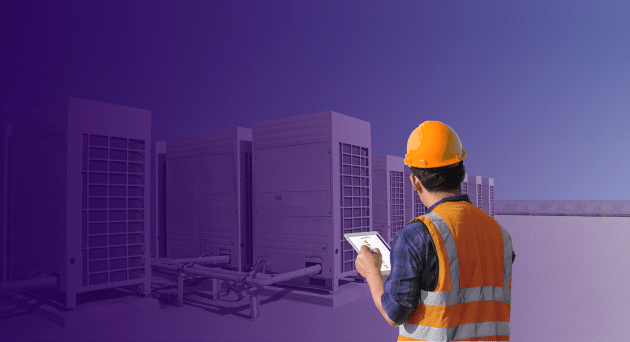 Quickly Systemise Maintenance Checklists
Use our Free HVAC Preventive Maintenance checklist to get you started on systemising this key workflow starting today!  Save hours of admin across the Field and Office.
Download the Free Preventive Maintenance Checklist here!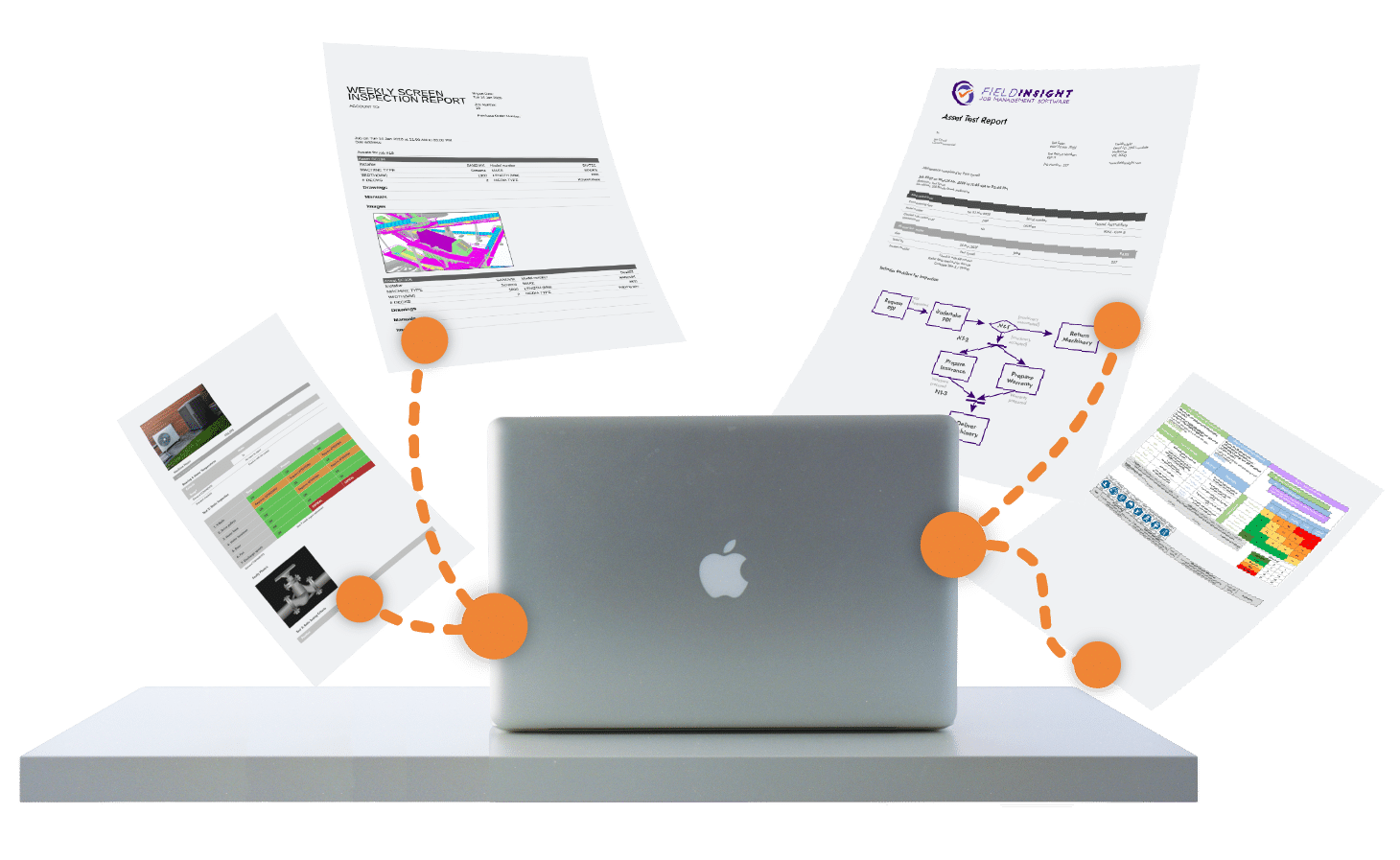 Are you tired of not being able to find part numbers while on site?
Are you tired of clumsy paper based systems in your business? When you have to organise multiple assets over several sites for your customers, it can very quickly become frustrating when you don't have the right system in place. 
With an asset management software, you gain more control over your workflow and organisation becomes a breeze.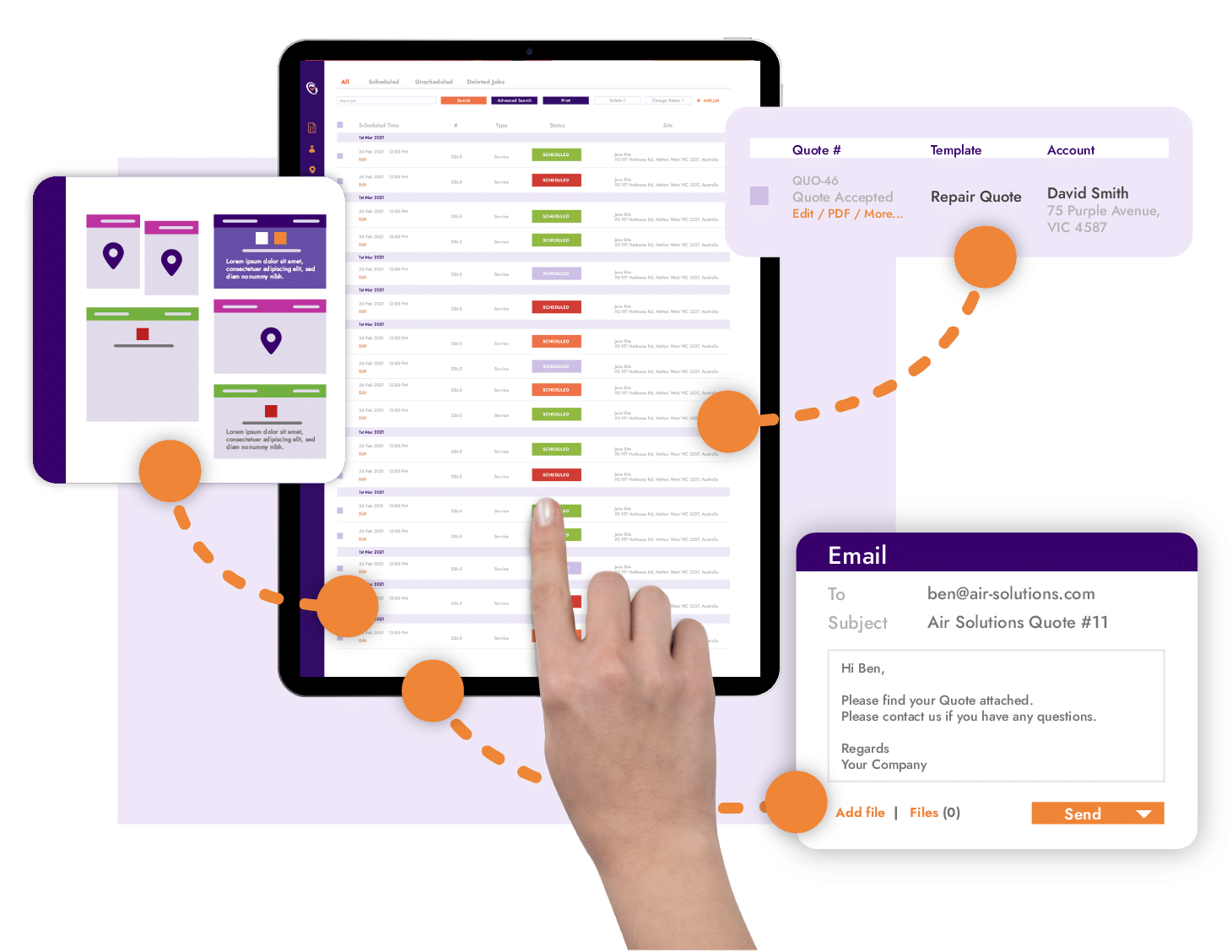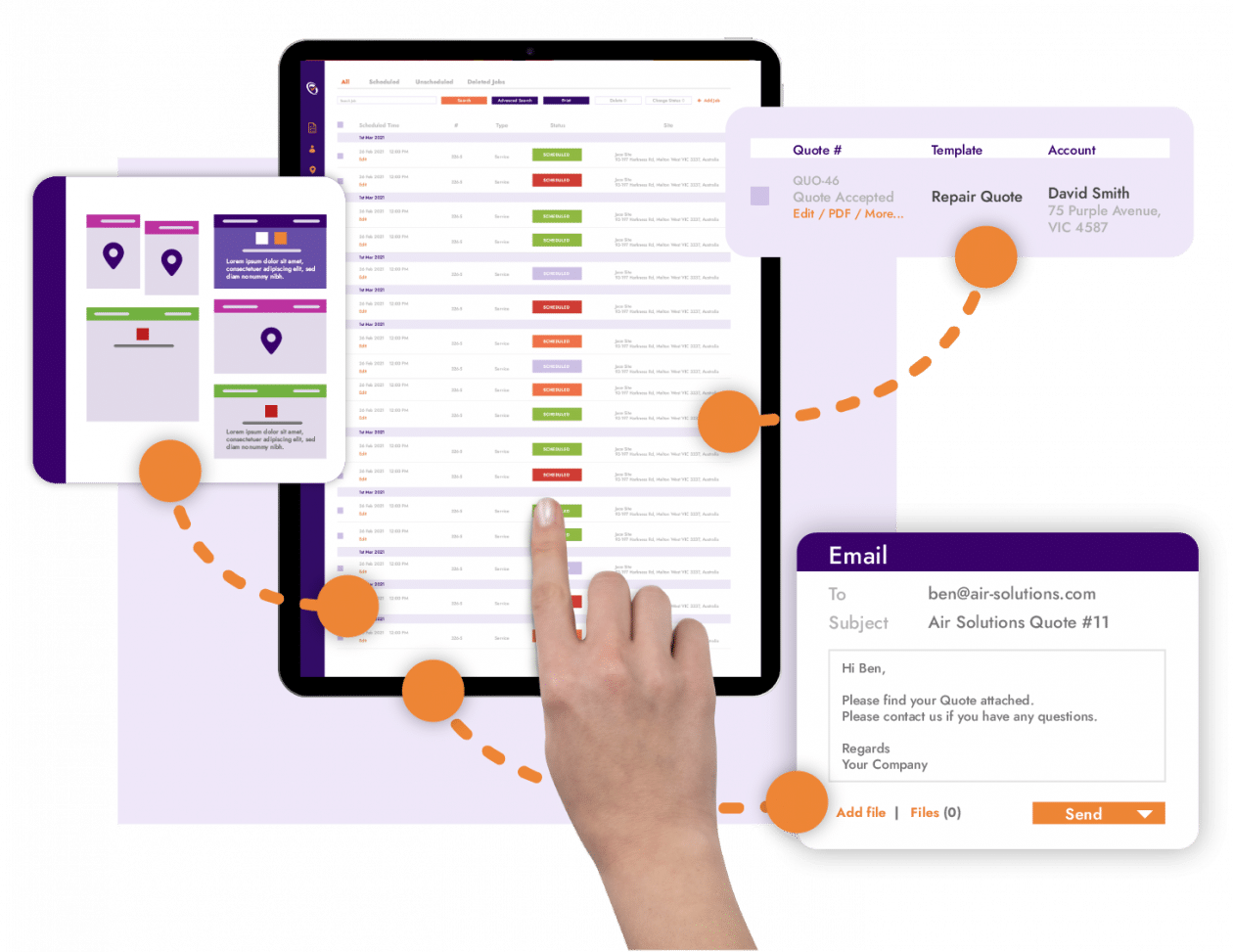 What Your Asset Management Software Needs To Be Offering You
With asset management software like FieldInsight, you gain the benefit of an all-in-one system that will support your business from sale to invoice. With FieldInsight asset management, you will: 
Access multiple assets over several sites

Have real time information available from the field to office instantly 

Gain better scope with an asset register 

Gain insight into how your assets are performing

Track asset depreciation and asset transactions 

Have access to accurate information 

Use easy IT systems and integration options 

Boost asset lifecycle with fixed asset maintenance 

Manage your supplies, tools and products with great inventory management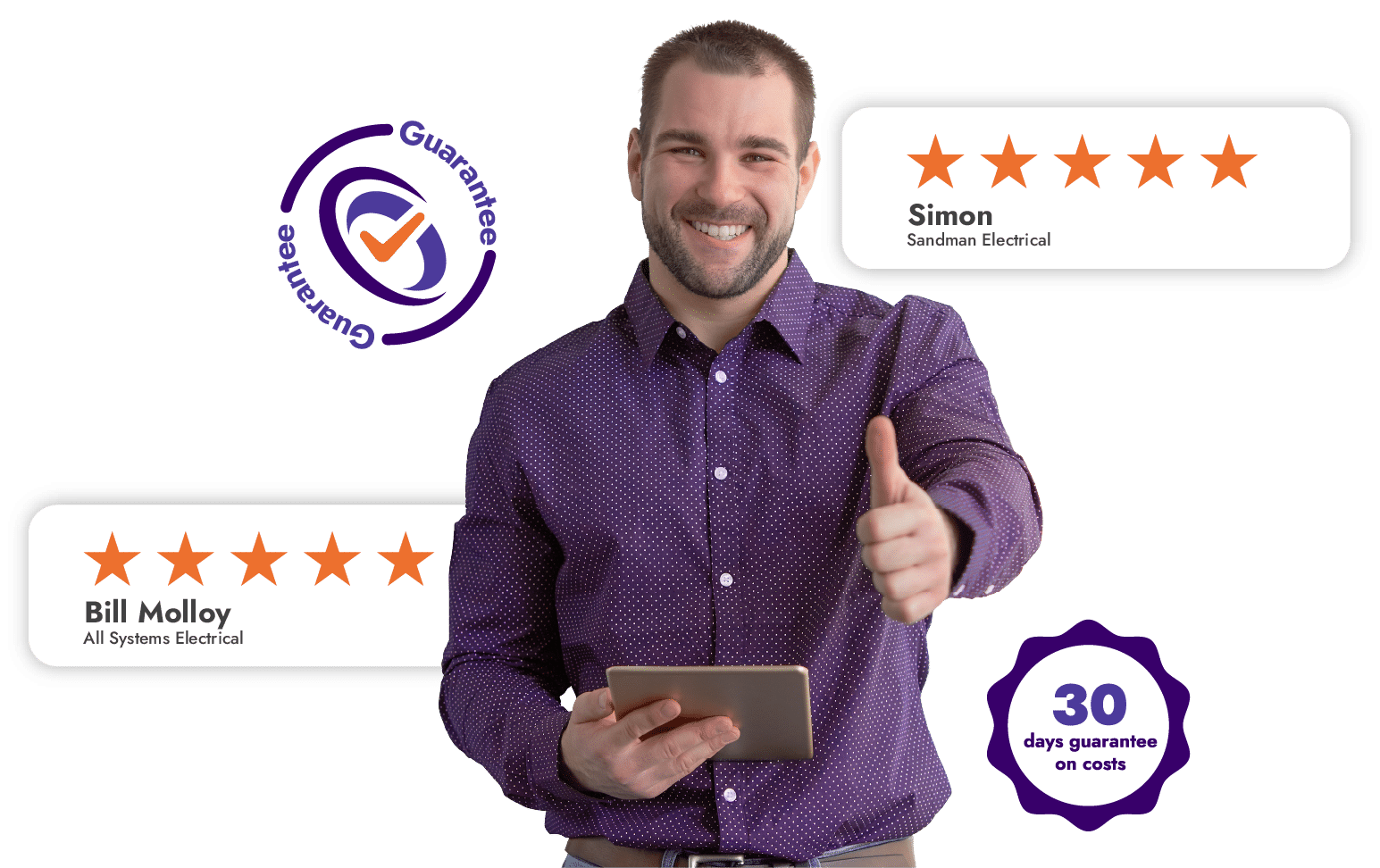 Are You Looking For More Organization In Your Asset Tracking?
When you have the right asset management system in your business, you can manage your assets with just a click. With asset management software like FieldInsight in your business, you can set questions and checklists for your technician to run through while in the field. With more consistency in your workflow, you can ensure nothing is missed in your maintenance. When you have more accurate testing and a more detailed history available for your assets, you will find your CRM will benefit as a result.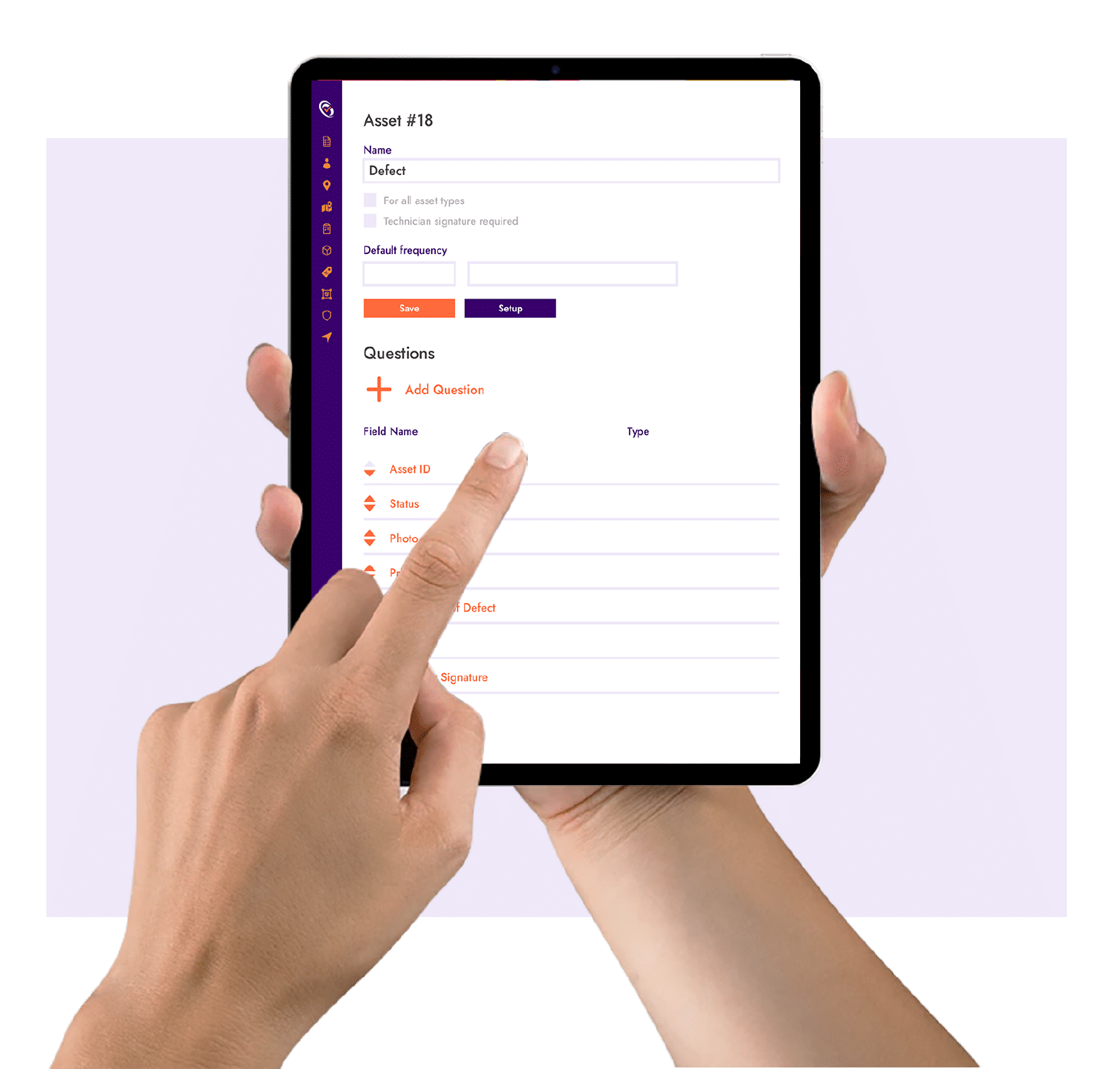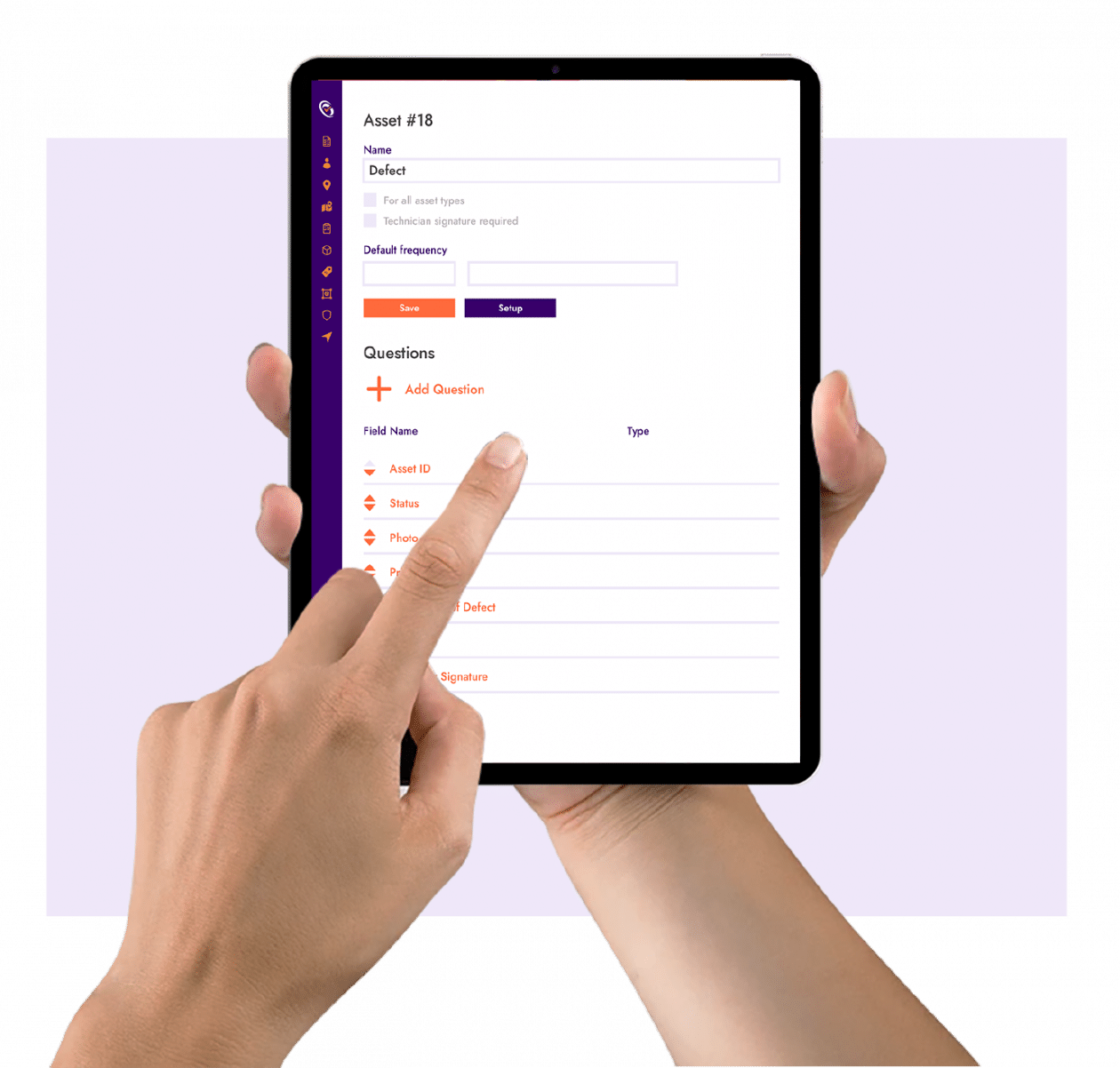 Do You Want Real Time Features In Your Asset Management?
Not only does FieldInsight have great asset management software, but you can also access the five primary automations. From the ease of the one, easy to use asset tracking software, you can manage everything from office equipment, timetables for fixed asset appointments and your accounting software. 
Get more control over your business assets 

Have the ability to track information in real time 

Use the FieldInsight menu to create templates and customise your workflow 

Use asset management software to track asset type and history while in the field 

Instantly update job statuses to keep the whole team in the loop

Use the FieldInsight job menu to gain visibility over your workflow and business assets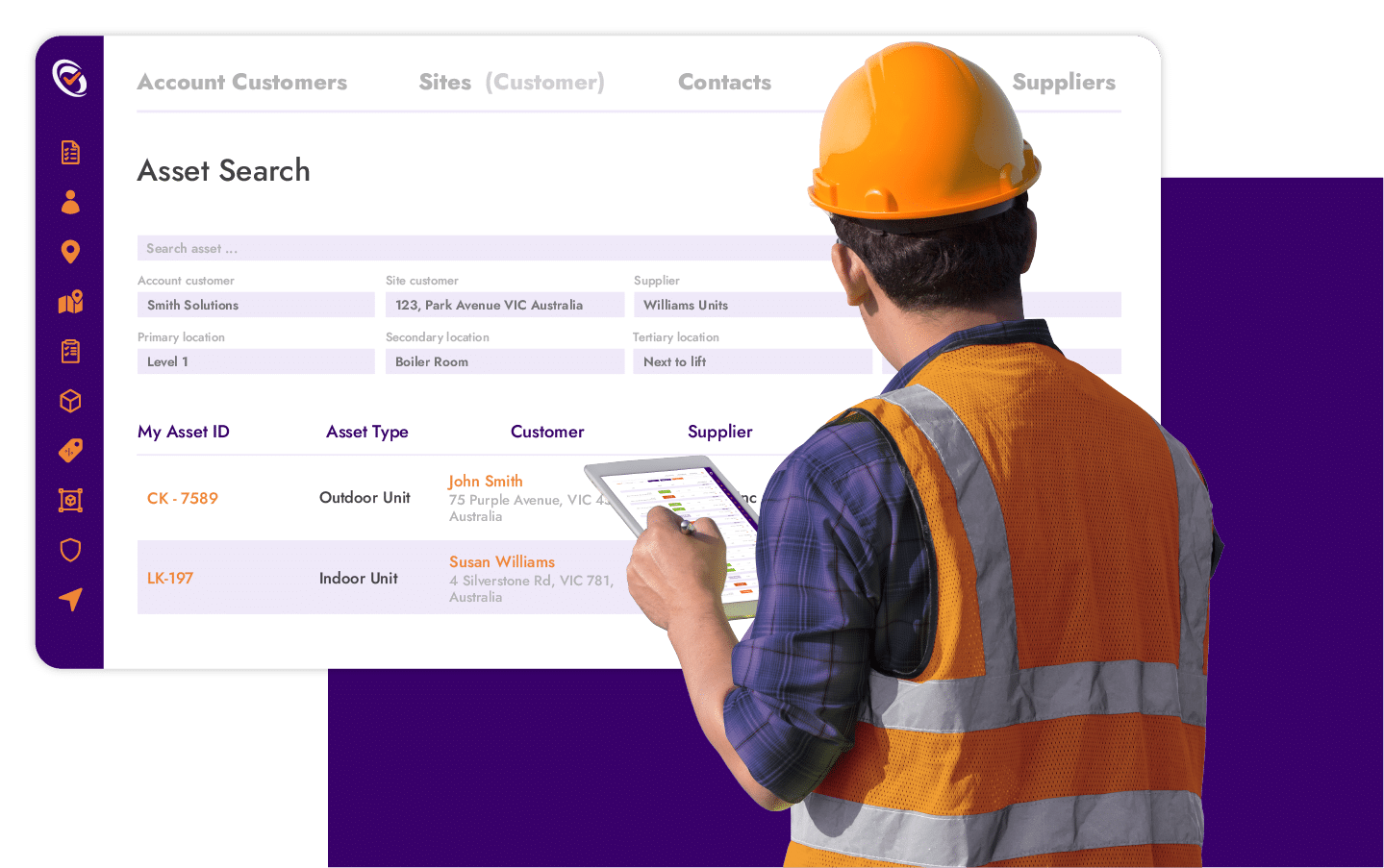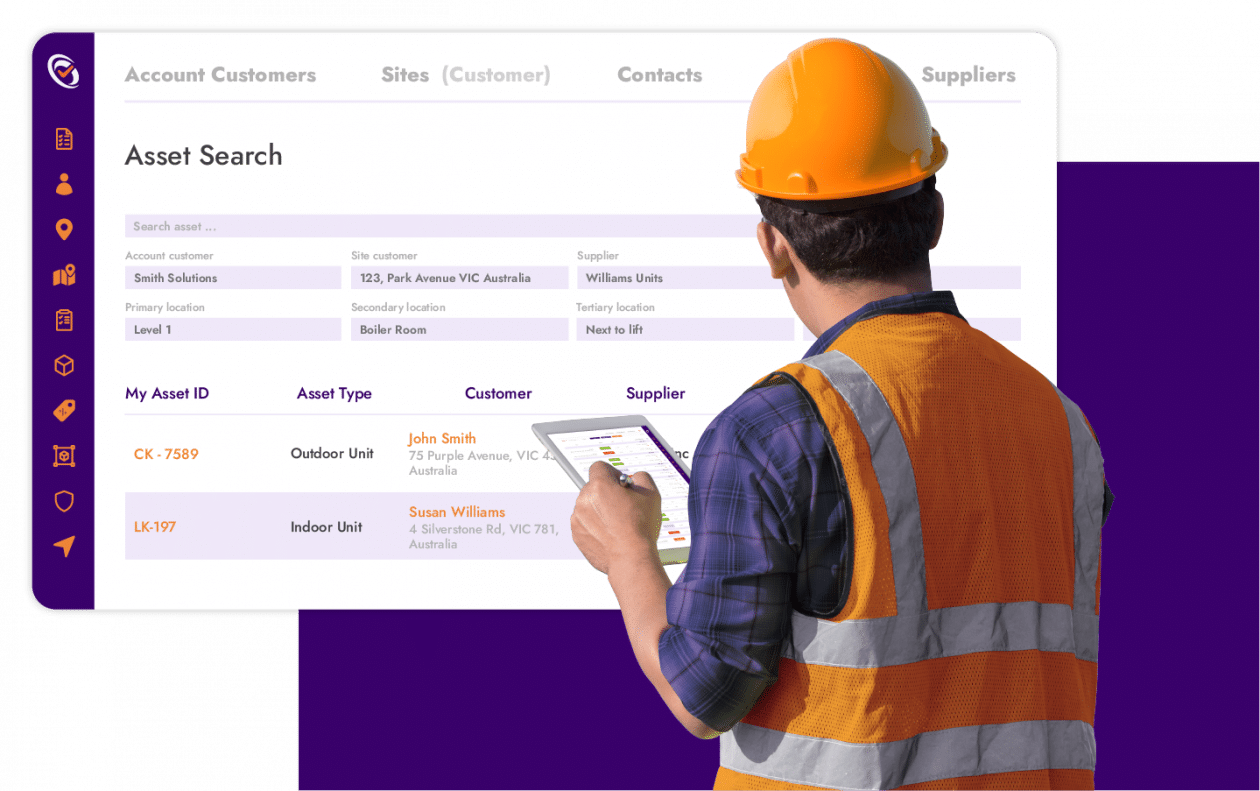 Make It Easier To Find Asset Information On The Go
Have you ever gotten a call from a technician in the field because they left their paperwork in one of the other work vehicles and they have no way to track the data they need? 
When you create a network that contains all your assets and their information in the one place, you reduce the risk of wasted time and lost paperwork. 
When your technicians are doing asset maintenance work in the field you need a system that will be fast and accurate for all your asset transactions. When you have a centralised hub of information at your fingertips like with FieldInsight, you gain more control over your business.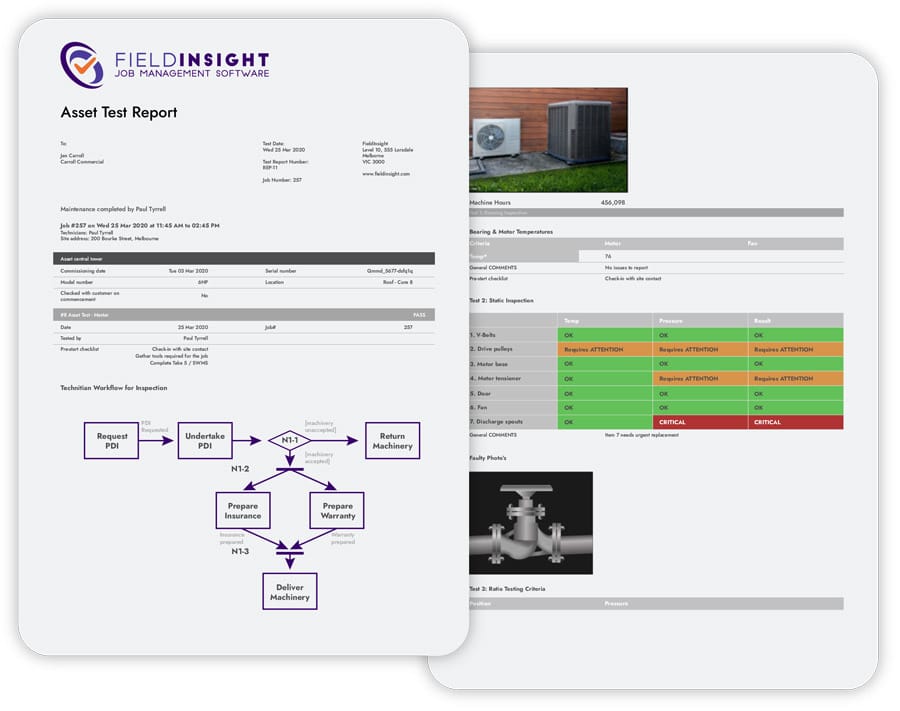 Get Your Asset And Test Reports Out Faster!
Juggling asset reports and pesky paperwork as a part of your business services can be hard to manage when paperwork consumes hours of your time each day. 
Managing assets can result in mountains of paperwork from everything from SWMS to invoicing. As a fixed asset based business, you need a system that will allow you to track your assets from start to end. 
To keep your customers on the same page, you need fast and accurate communication in your business. With the ability to send scheduled reminders and notifications to your customers, you will ensure an appointment is never missed again.
Do You Want To See Your Assets In Great Hands?
Do you want an asset management software that has helped businesses boost their profit by up to 15%? When you have an asset management software like FieldInsight, you won't be leaving money on the table. 
FieldInsight will help you balance your asset management with easy preventive maintenance scheduling and tools to track asset performance in the field. 
With the brilliance of the asset tracking software and the easy to use mobile app, you can boost productivity and eliminate wasted time across every aspect of your business. Book a team chat with one of our product specialists today to find out more about FieldInsight's asset system.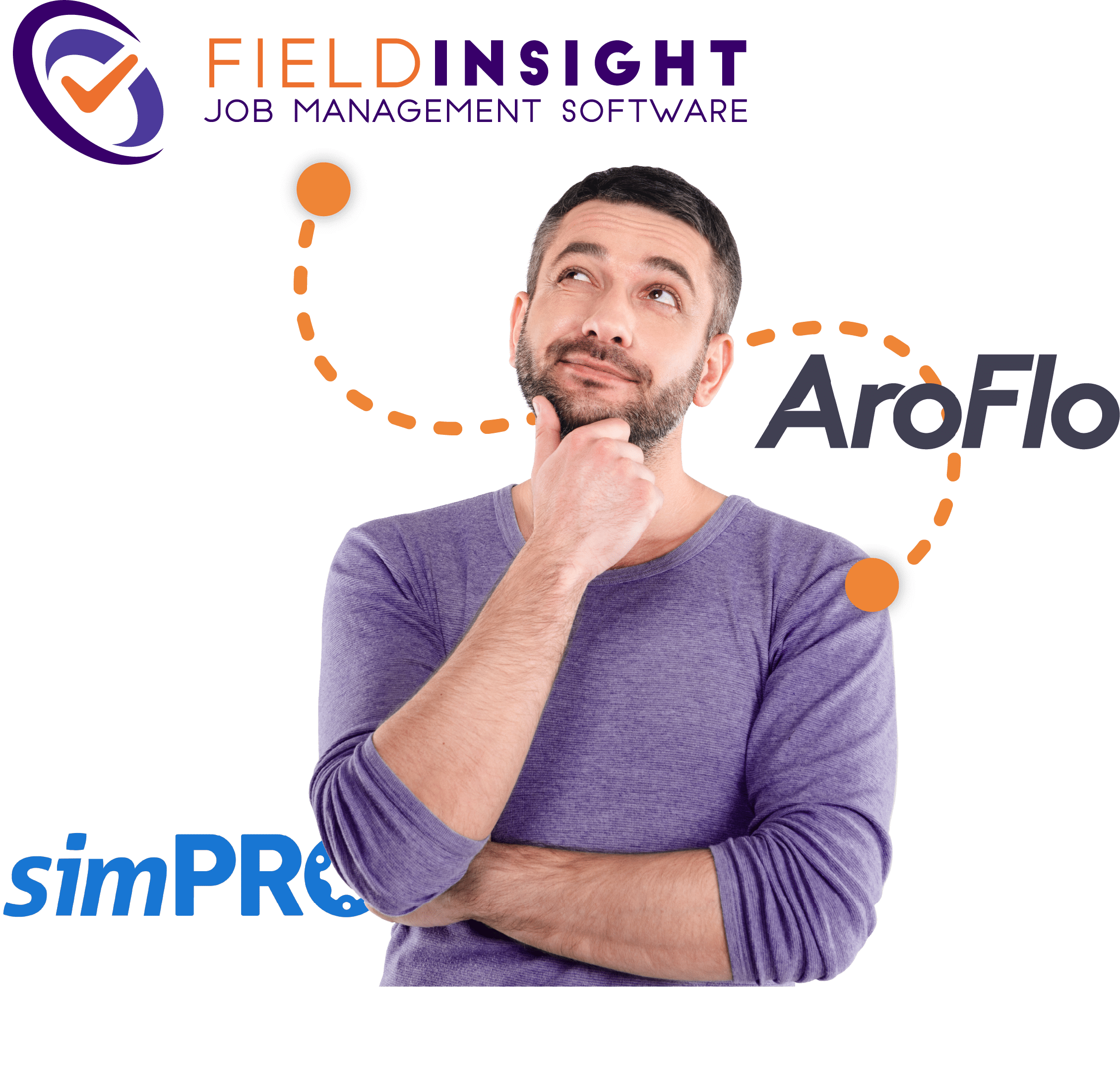 Want To See How FieldInsight's Features Stand Up Against Other Asset Management Software?
The biggest difference that sets us apart from our competitors is that FieldInsight operates with an exclusive nine-step delivery model. This delivery model guarantees you a successful implementation of our software. We run through every process in your business to understand in detail how your business operates. We then configure our software to suit your business and your current workflows. The best thing is our experienced team will do the hard work for you.
See how FieldInsight compares to:
Using other software…not to worry – book a free 'no obligation' FieldInsight Consultation to discuss your current software and whether we can improve your systemisation & automation further with FieldInsight.
Just have a chat with us, book a discovery call.
Want to see FieldInsight in Action for your Business?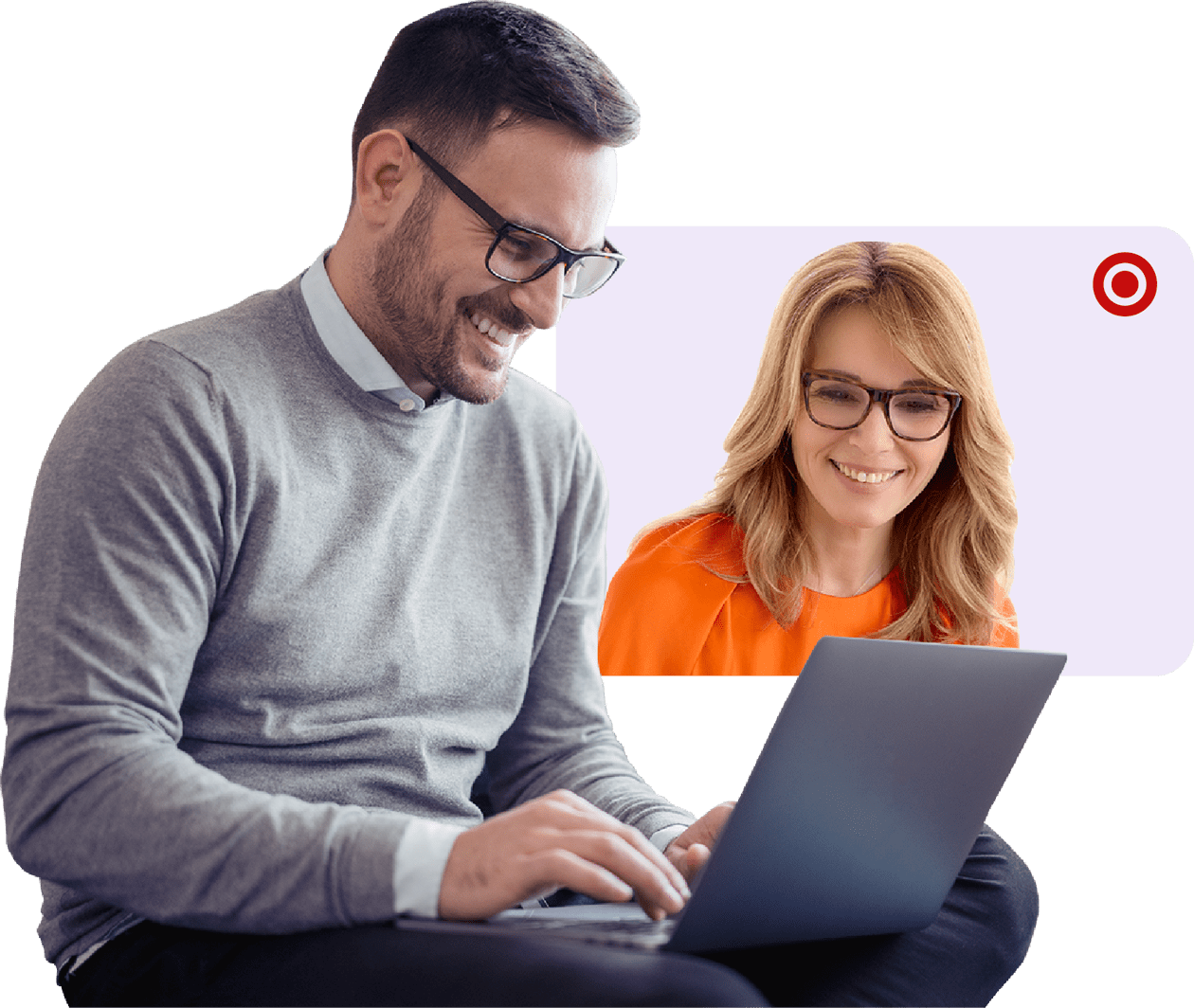 No Sales, just us listening and understanding your goals then show you exactly how you can achieve them using FieldInsight.
You'll be working with a product and automation expert who has worked in this space for over 5 years, and knows the optimal workflow to address your needs.
Book a 15-minute Call today to see FieldInsight in Action.