10 HVAC Industry Statistics in 2021 | Fieldinsight
If you are wondering what the future of the HVAC industry holds, there is one answer you need. It's growing.  
In 2022 it is expected that the HVAC industry will generate over $69 billion 
The  commercial HVAC industry has not stopped growing, even during Covid19. While there was an impact due to worldwide restrictions and lockdown, the HVAC industry was among the survivors in industries that have bounced back. 
By 2026, the HVAC market is expected to grow again exponentially with the increase of people working from home. With this increase there is one important factor to consider for those HVAC businesses who are feeling swamped by paperwork and overlapping schedules. Job management software. As technology evolves, so are our methods. Gone are the days of mapping out schedules on whiteboards and jotting down field notes on a scrap of paper. 
With technology you can eliminate the waste of time looking for evasive sticky notes and tracking down team members to get paperwork back. In 2021, the HVAC industry is increasingly becoming more centralized by the use of job management and automated software systems.
For more insight into the construction industry, see  Construction Accident & Safety Statistics in 2021. 
Global HVAC Industry Statistics
Globally the HVAC industry is growing for both established businesses and developing businesses. For the HVAC services market, there is an ever increasing demand. With this competitive landscape there is also a growing demand for efficiency in the construction industry. 
Approximately 80% of customers expect businesses to maintain good relationships and know their purchase history. 
With the global demand and significant market growth, HVAC future trends for commercial property owners and residential central air conditioning and HVAC units have increased. With the increase of demand there is another significant need for great customer service and productivity. HVAC contractors have now more than ever needed the assistance of great HVAC software  to help them keep on track.
While HVAC technicians and the construction industry alone are not the main contributors to the global market, they still hold a large section of the market share and global energy demand. With rising disposable income through the last two years in the residential sector, there has been an increase in the installation of air conditioning systems, affecting the service market positively. 
HVAC Industry Job Market
Per year over 50,000 geothermal pumps are installed 
With more companies operating in the HVAC and construction industry, there is opportunity for jobs. From heat pumps, to ventilation and air conditioning, there is a wide range of skills and services required in the HVAC industry. 
The HVAC industry job market is expected to grow with the increase of installation, maintenance and replacement services. With the HVAC service market growing, it presents a bigger demand for work order management tools and software. With significant market growth majorly in the last few years, the HVAC services industry is expected to expand further.  
Air Conditioning Units
The world's biggest HVAC manufacturer is Daikin 
The demand for air conditioners has increased from back in 2010 when it averaged at over 80 million units, to three years later when it averaged at over 100 million units. 
The fastest growing market is the Asian Pacific region.
While the largest market and demand for air conditioners was in China at over 40 million HVAC units, America averaged at 16 million units. 
With HVAC unit replacements looking to increase for the forecast period of the next few years, it presents a significant need for centralised asset management in businesses. For major companies or budding businesses, the need for great software in your workflow dramatically boosts productivity and cuts out wasted time.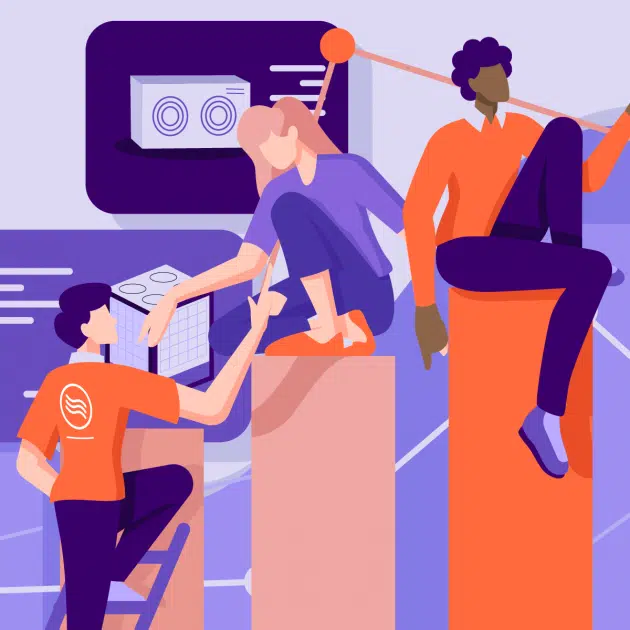 HVAC Industry Innovations and Trends
The HVAC industry is expected to grow by 11% by 2025 
With rising global temperatures every year, the HVAC industry is becoming a bigger part of the major emerging economies on the global market. According to the Air Conditioning Industry Association and International Energy Agency, there will be significant market growth due to the effects of global warming and rising global temperatures. 
For proper functioning of HVAC Units, filters should be changed every 2 or 3 months.
Studies show that customers who are adopting HVAC systems with regular maintenance are more likely to meet energy efficiency standards. With correct servicing and part replacement to meet local and regional regulations, not only will HVAC units have a longer lifespan, they will also build long lasting relationships with customers. 
HVAC Systems & HVAC Equipment
In 2019 the market for HVAC systems was over $240 billion
While the market for HVAC and new residential construction spending is increasing, there is also expected to be an increase in the amount of local and regional regulations. With increased sustainable community development and new energy efficiency standards, HVAC services technologies will need to be able to keep up with the new demand. 
With the increase in regulations combined with rapid urbanization around the world, it's clear the HVAC and construction sector's output will continue to grow. 
When a HVAC system is well maintained, it can last up to 15 years 
With regular servicing you and ensure your customer's HVAC units keep on performing at their peak. Not only will a HVAC unit last longer with maintenance, it can also trim monthly homeowner's costs in electricity bills. 
Do you find yourself or your team struggling with keeping up with maintenance calls? Are your customer's assets failing at energy efficiency? With smart technologies and automation up your sleeve, you won't ever miss a service call again. Do you have a preventive maintenance software in your business? With the ability to improve HVAC efficiencies and potentially reduce energy costs, not only will you create a balanced cash flow for your business, but your customers will love you for it. 
Nearly 50% of technicians and customers say they prefer text rather than email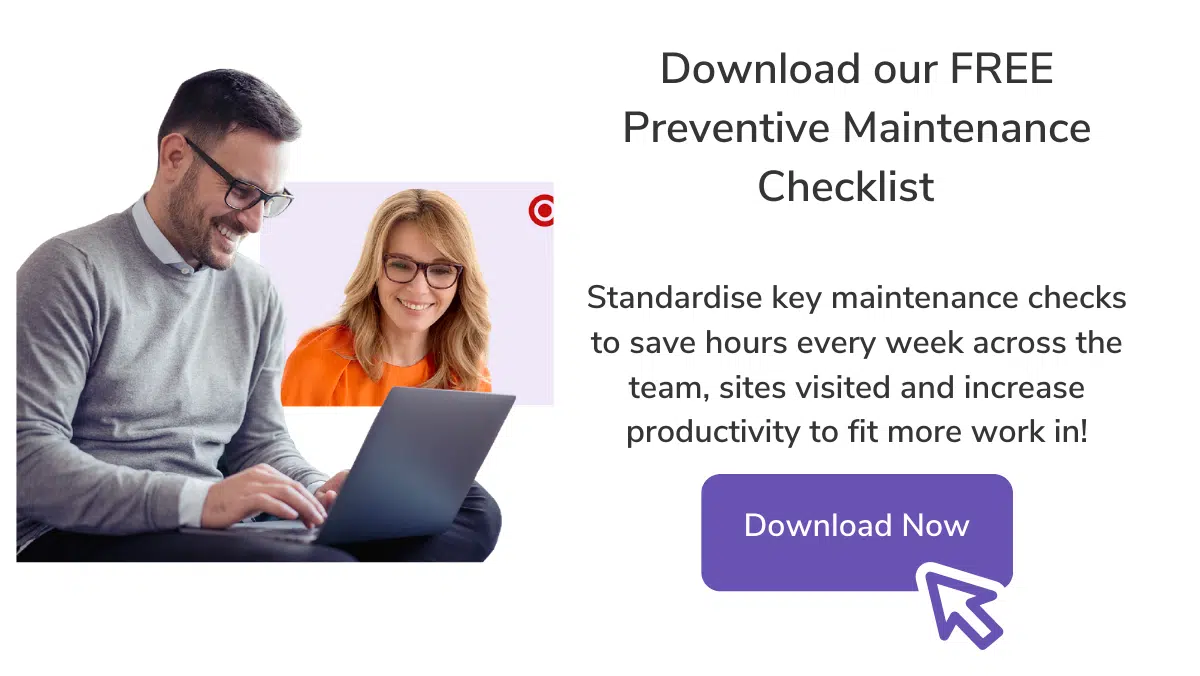 With  FieldInsight you gain the ability to work in real time. With notifications, reminders and status triggering updates, you can ensure that your customers are getting the customer service they deserve. 
You can instantly search for customer and asset history with just a click. Next time a customer rings you up to schedule their next service, you won't have to pretend you know who they are. You can search by name, number, job or address and instantly bring up the information you need. 
With the growth in HVAC services demand, there is pressure placed on many HVAC companies to keep up with competitors. The HVAC services industry trend is booming and this applies to a larger need for great customer service and efficiency in the field. Many HVAC companies have outdated software or even no software at all, and as the HVAC equipment market booms, they will begin to feel the pressure of trying to keep up with the Joneses. 
With  field service automation in your business, you can make sure your business keeps on growing. Book a demo or discovery call  today and get your business on the right track to success today. 
What You Should Do Now
Book a Demo. You'll be in touch with an automation expert who has worked in this space for over 5 years, and knows the optimal workflow to address your needs.
If you'd like access to free articles about managing HVAC workflows, go to our blog.
If you know someone who'd enjoy reading this page, share it with them via email, Linkedin, Twitter, or Facebook.