Do you constantly find your year on year growth isn't a smooth trajectory….sometimes showing significant ups or downs?  This could be because you are not securing those annual service renewals after an install.
Sound familiar? 
Customers going out of service contract

Losing service work for the equipment installed

Ran out of time to get customer's to sign renewal contract 

Both the customer and you forget to do the service

Competitors are stealing customers by getting the service work for equipment you installed
What would an extra $30k pcm or $300k pa in the bank do for your business?  Could you grow the team, invest more in training.  Do you want to stick it to your competitors by securing your own renewal and ongoing maintenance work?
Write yourself a new story….
You get the call from a customer who has a fault with equipment you installed and you check and find out they are out of their Maintenance agreement with you. Your Scheduler gets that sinking feeling as they know they are up for one hell of a conversation and it isn't going to be pretty;
Why didn't you let me know it was out of renewal, you installed it surely you can
just fix it and not charge me!?
Wouldn't it be awesome if all your customers had plenty of lead time to an upcoming renewal or maintenance milestone and the onus was on them if they didn't follow through.  The benefits to you would be:
Keeping your Customer's happy (being informed at relevant milestones)

You get more billable work

No marketing spend – a steady flow of work coming your way

 and

Your bottom line healthy
How does FieldInsight's Job Management software Help me solve this problem?
Easy, we have developed a series of Playbooks that outline an easy set of steps coupled with how our software works.  Our Win Annual Service Renewal Playbook is exactly what helps solve this problem for your Services Division.
FieldInsight – Win Annual Service Renewal Playbook (exert) leverages our unique RVA Tactic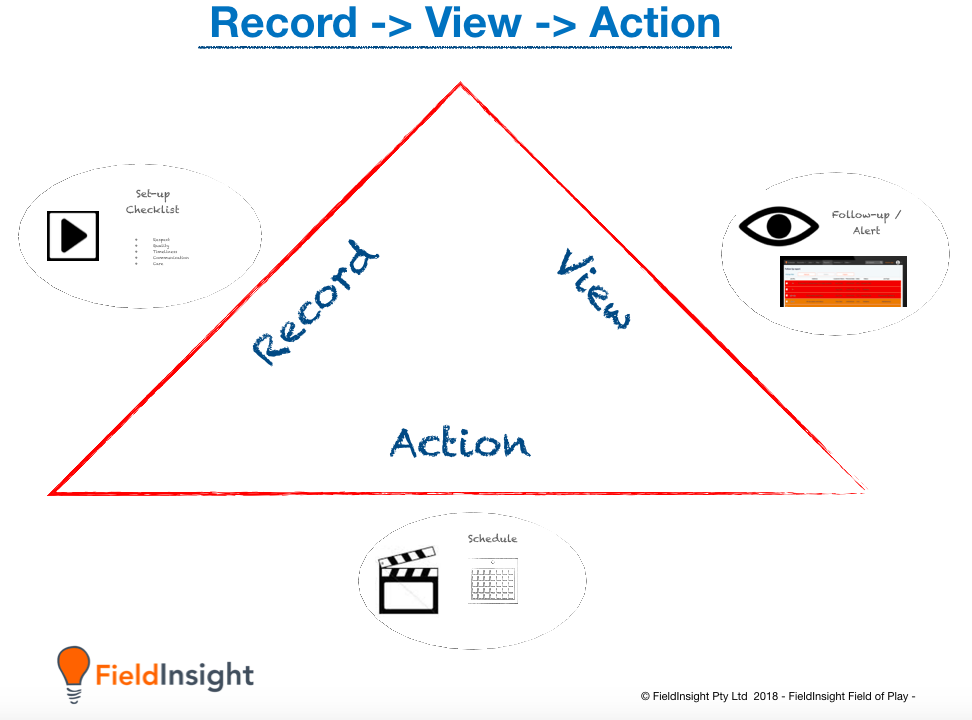 Complete your Install job and setup your initial

 

Maintenance job series (lets say 4 jobs, 1 per quarter) covering the next 12 months
Each month complete the

RVA Tactic (Record -> View -> Action)

using FieldInsights Dynamic Follow up Report (shows any Services approaching in the next 3 months).

An automated email and SMS goes out to your Customer to Remind them the service is coming up for Renewal and to confirm.

Renewal contract completed and you win the work – YAY!  

You can now schedule your next 4 services for the next period, and the task is removed from your Follow up report for 12 months.
Helping you Win more Renewal Work, Keeping your customer's in their maintenance Contract and improving your bottom line.
Sit back and let the work flow easily in to your Schedule
Wouldn't it be nice to:  know when something is coming up for renewal with enough time for me to engage the customer and get the contract signed. 
What would it look like:   for your business and your productivity if you could remind customers that a service is due for equipment installed. 
How would profitability look:   if you could lock the customers in with little fuss and chasing.  
Would you customers: feel you are professional and care about their equipment.
Let us help you get started, request a demo of our job management software today! 
Click NOW to get started 🙂